York YLAA Commercial Chiller Parts Lookup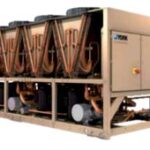 If you are interested in York YLAA Commercial chiller parts, look no further than Midwest Parts Center. We focus on the York brand used by commercial establishments worldwide as an HVAC equipment distributor. York is the top brand in HVAC equipment, providing top-quality systems for the YLAA chiller. Manufacturer warranties protect York equipment. With the help of an experienced service specialist from the Midwest Parts Center, maintaining care for your HVAC is made easy. Trust us as your dependable source for all of your York part needs.
Our professionals have achieved an advanced understanding of commercial and industrial installations and their HVAC requirements through training decades. Your climate control needs are unique, and solutions are usually customized to maintain your operational requirements. HVAC units are versatile and are used for numerous purposes.
The equipment can provide temperature-controlled air for comfort and the air used to power machinery and maintain product temperature. You can be sure that Midwest Parts Center can provide the highest quality equipment as your trusted York YLAA Commercial chiller parts supplier. We are here to help. Come to us for all your questions, and we will work alongside you to maneuver around complicated part numbers, etc.
York YLAA Commercial Chiller Parts
Variety Components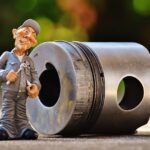 The two main keystones of commercial and industrial establishments are efficiency and productivity. York provides both of these through HVAC systems designed with updated technology. Midwest Parts Center ensures our clients can maintain hefty temperature control units found in busy centers. Efficient machines are cost-effective and boost productivity. 
Chillers are often used to provide facilities with cool air. The units are often personalized to meet the facility's unique demands better. Because of this, rooting out the exact parts makes all the difference when it comes to retrofits. Replacement parts or basic items might not contribute to quality results for the quality York brand provides.
York parts guarantee seamless assimilation to the current units. Moreover, choosing basic fillers might lead to problems if incompatible with your particular HVAC unit. It is advised that you consult with a seasoned technician if you suspect your chiller does not meet your specifications. You wouldn't want to waste your money on part investments that you might end up returning because they are incompatible. 
Difficult to find components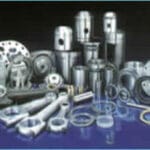 Multiple York catalogs are accessible to Midwest Parts Center. We are at your disposal with any help you might need when discovering components that are difficult to locate and might not be available online. Be cautious and steer clear of dealings with distributors outside of the networks. 
If you are looking for YLAA chiller components to fill an upcoming or recent demand, please explore the multitudes of options that we have made accessible for commercial and industrial facilities. Learn more.
Contact us to inquire about York YLAA Commercial chiller parts. Midwest Parts Center is your leading supplier of York HVAC equipment and parts.
Call Now for more information