Quality York Industrial Applied Parts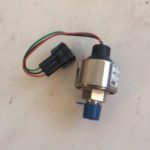 If your heating and cooling units lack performance, an applicable solution would require York-Industrial applied parts. Service is a common aspect of maintaining HVAC units, so it's no surprise that spare parts are needed once and a while. Midwest Parts Center is a reliable source for parts needed for services like maintenance and repairs.
York brand parts are specially designed to be incorporated easily with common units. We can guide you by picking out the correct parts required for your unit with our commercial HVAC specialists. Midwest Parts Center specializes in parts and equipment for already existing machinery.
York HVAC units are iconic for their durability, so it is a given that shopping for York Industrial applied parts is at the top of your list. Maintaining temperature control machinery can be a tedious job, although it is always important to be prepared in case of an unexpected occurrence. Climate control units can withstand a good amount of stress, causing them to need new parts in commercial and industrial settings. When working with massive temperature control units, it is expected that the machinery will wear over time. New parts may remedy problem areas and also complement larger repairs to maintain systems functioning to their best ability.
York Industrial Applied Parts-Professional Solutions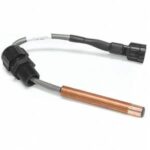 You should reach out to a professional service technician if your temperature control unit displays damage and performance problems. York Industrial applied parts are promptly available through our extensive catalog. Working with an experienced distributor like Midwest Parts Center will allow a wide range of products and equipment to be accessible to you since it is more difficult to acquire them online. Access to equipment is beneficial when you are maintaining air systems.
You should only reach out to authorized distributors to sell you the brand's parts when it comes to HVAC machinery. Finding a reliable parts source is made easy when you look for the official York logo. As seasoned experts on the York brand, we can assist you in navigating unit components unique to your particular unit, along with the classification of the part needed for spares.
Seamless Fit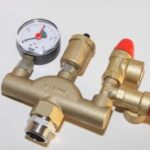 There are always measures you as a consumer can take to ensure that you are buying the correct equipment that fits your unit. York parts are also constructed to fit with York machinery. York brand is unmatched in its quality and reputation. Search for the official York brand to ensure that you are dealing with a legitimate supplier. Avoid the difficulties involved with selecting substitute components. When it comes to the York brand of HVAC equipment and parts, there are no suitable subs. 
For ideal results, Midwest Parts Center will handle all of your needs regarding the HVAC system. We specialize in heating, ventilation, and cooling sectors and are experts in the York company. Trust Midwest Parts Center as your source for reliable information on York branded equipment.
Contact us to find out how we can help you source quality equipment in HVAC.
Call Now for more information