York YK Industrial Chiller Parts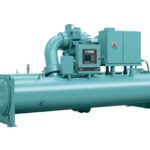 York YK Industrial chiller parts are designed to fit the brand's chiller systems exclusively. When it comes to chillers by York, there are really no substitutions. The brand is known for quality equipment and durable solutions used by commercial and industrial facilities worldwide.
If you are shopping for York YK Industrial chiller parts, then Midwest Parts Center is a reliable source. We are a respected parts supplier with decades of experience in HVAC. As a leader in the heating and cooling industry, we understand the nuances of the York brand. Because we have access to the company's extensive product selection, we can help our clients procure the parts necessary for chiller units.
We can lessen the time you spend on the hunt for difficult-to-find parts through a complex distribution chain. It would help if you did not have to waste time or money searching for components when you have a resource like Midwest Parts Center available as an authorized distributor.
Selecting York YK Industrial Chiller Parts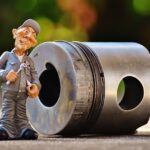 York YK Industrial chiller parts are used for a wide range of applications across facilities on a global scale. The parts may be applied for unexpected repair, maintenance, and service. Chillers perform better under professional care and constant monitoring. Chillers that are serviced by a commercial HVAC expert have the best chances for an extended life cycle. Furthermore, the units have fewer issues with frequent maintenance.
Any number of factors may lead to a decline in performance for even the best chillers. While some issues are within the control of end-users, some are not. For example, events that may cause severe damage to a chiller may include but are not limited to power surges and power outages. Natural disasters may also contribute to electronic shorting out. The fact of the matter is that scheduled maintenance plans will greatly diminish the number of performance issues relating to a chiller.
Should a chiller have an issue, access to items such as York YK Industrial chiller parts can help return a unit to service following a planned shutdown or even an unexpected outage. Your service technician can determine your chiller's specific needs and chart a plan of action for repair or replacement if needed. Parts close the gaps where machines experience common wear.
Sourcing Reliable Components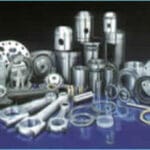 Midwest Parts Center is a reliable source for commercial and industrial HVAC equipment and parts. Our clients trust that we will deliver the best parts in the industry from top brands. As an expert in climate control units, we can handle your requirements with the most expertise. Understand that you do not have to go it alone while troubleshooting performance problems with your chiller. We can lessen the burden of the unexpected and help you keep your systems up to standard.
We recognize the unique needs of both commercial and industrial facilities. Because you operate a high-functioning establishment, we can respond to your calls for parts and services without delay.
Contact us to inquire about York YK Industrial chiller parts.
Call Now for more information