York YVAA Commercial Chiller Parts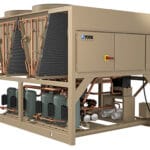 Midwest Parts Center can be of assistance in helping commercial and industrial facilities find York YVAA Commercial chiller parts. Acquiring parts is beneficial in dealing with heating and cooling equipment. The components may be utilized for major repairs or minor adjustments. Small components of a chiller might be affected by frequent use, which results in wear. Replacement parts are a worthwhile solution that addresses the pertinent aspects of cooling units, such as chillers. Furthermore, since replacement parts are related to specific elements of a chiller, they will provide a seamless fit.
York YVAA Commercial chiller parts are perfect for routine maintenance and professional upkeep programs. Typically, in professional buildings, service specialists are tasked with managing the care of chillers. In other instances, a facility supervisor may be responsible for maintenance activities. No matter who handles a commercial chiller's upkeep, spare parts will lessen downtime during repairs while moving production forward. Reduced turnaround times on fixes are critical during emergencies and also high-traffic seasons. Commercial facilities cannot afford to waste time and valuable resources while waiting for repairs.
York YVAA Commercial Chiller Parts and Service Restoration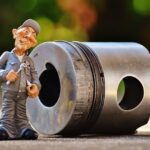 York YVAA Commercial chiller parts can help return a unit to service efficiently for facilities that need to restore service to cooling equipment quickly. The process of applying parts makes a marked difference under difficult time constraints. The need for parts for York chillers, of course, is largely driven by customer demand. Furthermore, air systems are an integral part of most operations, so downtime, especially during peak seasons, can cause serious financial implications. 
There is no doubt that chillers are complex pieces of equipment. Additionally, maintaining the machines also proves to be equally as complex in many cases. The number of materials that are found within a single unit is worth mentioning. However, a skilled service specialist can take the difficulty out of managing chillers with a high level of expertise. Commercial field experts are familiar with the unique aspects of maintaining a large commercial cooling system. 
Efficient Cooling Technology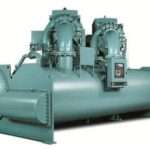 The York YVAA chiller is regarded as a highly efficient cooling system. The unit contains the VSD technology by York, which is known as the Variable Speed Driver. The exclusive technology is sought after because it helps end-users save on the large temperature control systems' operation within commercial and industrial settings. Since energy efficiency is a priority for most firms, upkeep is essential. 
A service technician can work with you to manage your unit's upkeep and ensure that the system is making excellent energy use. The issue with faulty parts is that they eventually exhaust a unit and can lead to damage. To preserve temperature control units, replacement parts for chillers are ideal when accessible from a reliable supplier. 
Are you in the market for chiller parts for your YK model?
Contact us to inquire about how we can help source the components you need from the brand you trust. 
Call Now for more information