York YK Chiller Parts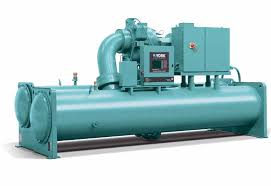 Midwest Parts Center recognizes the demand of business facilities with regards to climate control. We discovered that hectic establishments require high performance machines to manage air for productivity and comfort. Chillers are usually used in industrial and commercial facilities to produce air that is cool. As a result, commercial chillers are deployed in conditions that are tough, repairs might be needed. Some repair projects might involve York YK chiller parts. Chiller parts easily satisfy performance needs while contributing to the effectiveness of cooling systems.
We're an authority in York climate management systems. Handling chillers involves a lot of experience, we have it. Troubleshooting chiller issues is difficult, however with use of equipment  from Midwest Parts Center, the job is unquestionably much less troublesome for end-users and service technicians alike.
Furthermore the York YK chiller parts and other elements are utilized in industrial plants and manufacturing to retain equipment. Likewise, the components might be utilized to conduct part replacements. HVAC systems are dependable as well as perform properly for a very long time, but with frequent use, they might experience several types of wear. Replacement parts address common use while simultaneously allowing end users to obtain far more use out of the climate control systems. 
Replacement of York YK Chiller Parts
Replacing parts is a feasible method that while it sometimes requires additional York YK chiller parts, is ideal for urgent scenarios as well. While under regular maintenance, chillers will malfunction less frequently. Still, emergencies do occur because of events such as power outages, unexpected power surges and disasters of various forms. Regular maintenance is going to reduce the effect of such incidents, however parts might need to be fitted rapidly thereby restoring a unit. A service technician with expertise in handling industrial or commercial heating and cooling equipment will have the ability to examine a chiller and also suggest a course of measures to take for the unit or units.
 In case you're interested in York components, Midwest Parts Center is a respectable source. We're a professional provider with extensive time in the market. We're gurus on the York brand name. Because we've leveraged access to the brand's catalogs, we are able to help you with choosing the appropriate components for your air units. The distribution chain we draw from enables us to lessen the time spent looking for difficult to find elements. There is no reason why searching for parts should create unnecessary challenges.
York chiller components are solely constructed for your York branded equipment. Simply put, there are no substitutes with regards to quality. York is unmatched in reputation and durability according to many end-users. Of course, the brand is recognized all around because of its sturdy equipment and related parts. 
Contact us to find out exactly how we can help with sourcing York parts for your YK chiller unit.