York Industrial Genuine Parts Supplied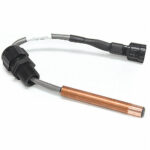 York Industrial Genuine Parts: HVAC provides a range of uses as it is reliable and durable in performance. HVAC systems are deployed in buildings to offer comfort and productivity, as well as clean air. Nevertheless, under the very best situations, industrial and commercial HVAC units are prone to wear. York Industrial Genuine Parts can fill up the demand for extra parts useful in controlling temperature control devices' upkeep. The parts that are additionally made by York are widely used for repair and maintenance. Midwest Parts Center offers York HVAC elements and also equipment as an authority in the HVAC market. We can help with sourcing items that will deliver great results.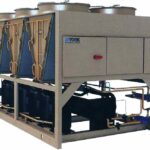 Moreover, we're an authorized distributor. Our experts can provide components from the equipment manufacturer with no substitution. Our industrial and commercial customers have confidence in providing quality parts for their most complicated heating, cooling, and ventilation systems. 
Commercial climate control methods are complicated and usually involve the expert opinion of a field technician. York Industrial Genuine Parts might be fitted into existing devices. However, installations must be carried out by somebody built with the most experience and the right methods. Managing a sizable HVAC system may be dangerous due to the various stress placed on a device. The equipment contains fluids and electrical currents, all of which flow through a system with intense pressure. Your service technician can easily evaluate your equipment diligently and work to return your systems to normal performance. The bottom line is, that regular access to components decreases downtime during repairs. 
Your Genuine Parts A Reliable Supplier
A simple scan online for cooling and heating elements to include York Industrial Genuine Parts will deliver a hefty result. Navigating through a list of questionable parts will eat away your time as you attempt to make sense of what is legitimate and what is not. Furthermore, several resellers pedal copycat components on popular marketplaces where opinions are questionable, and service is sometimes subpar. Rather than the wait time, save resources and energy by working with a trusted regional provider with a good track record, Midwest Parts Center. There is absolutely no need to complicate the procedure by venturing outside a reputable distributor system.
Your HVAC parts for your existing equipment may be used for repairs, service, emergencies, and standard maintenance projects. Access to the parts will save you time as they will be on hand when you or your service technician requires them. Performing service has never been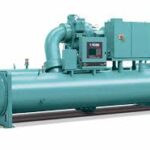 easier with quick access to the most relevant components. 
Trust Midwest Parts Center to source the components that you require promptly without a headache. We have top-notch access to York's equipment catalogs, which include countless, both minor and major. It doesn't matter how small, l or large your part request is; we definitely have the power to offer the very best solutions from the brand you trust, York. For knowledgeable service as well as quality equipment, choose Midwest Parts Center.
Please communicate with us to find out about our York Industrial Genuine Parts
Call Now for more information