York YK Commercial Chiller Parts for Service Requirements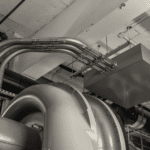 York YK Commercial chiller parts for service are built for use with York cooling systems. There is no other brand equivalent to York. In addition, York YK chillers are durable for commercial and industrial buildings. Commercial and industrial facilities around the world use York HVAC. If you are looking to purchase York YK Commercial chiller parts, Midwest Parts Center is the desirable supplier. We are proud to be a trusted supplier with decades of experience in air-conditioning technology
As a leading expert in the field of HVAC service, we understand the York brand. The service technicians have experience supporting our clients with York YK Commercial chiller parts for service. We work with our customers to find the parts needed for the chiller systems. Our experts also have access to various parts catalogs.
York YK Commercial chiller parts equipment is designed for York chillers. The choice to work with a supplier like Midwest Parts Center will offer high-quality components and service.
Procure York Chiller Parts for YK Models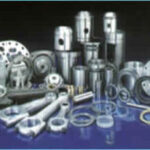 In addition, the maintenance requirements of a cooling system may require the use of York YK Commercial chiller parts. Expanding the life cycle of a cooling system should be left to an industry expert, who is ultimately factory trained. A cooling system may cease to function for many reasons. Some performance problems with chillers are minor, others more complicated. Chillers can sustain damage due to unintended causes including natural disasters or power outages. Cooling systems can endure wear and tear, among other factors due to heavy use. Finally, the cooling units must be monitored regularly.
York YK chillers are reliable and operate without compromising performance. As soon as the cooling systems are broken, they can be returned to operation. In addition, the special needs of air-conditioning can be met with the help of a service technician. Furthermore, YK chiller parts for service can close performance needs when main systems need upkeep.
York Spare Parts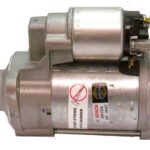 Midwest Parts Center is an outstanding source of HVAC parts for the brand. Spare parts can repair faulty cooling systems. If cooling systems do not function properly, a service technician should be contacted promptly. Chillers are indispensable for plants all over the world. Cool air systems provide a pleasant environment and healthier air.
We are an authority you can depend on when it comes to delivering commercial clients with high-quality equipment and components. Industry clients can also find HVAC solutions through the Midwest Parts Center. There are no products comparable to the York brand. York is used in many industries due to its high-quality equipment. Commercial and industrial customers needing access to York equipment selections should consider Midwest Parts Center as their main source for materials.
Contact us for information on chiller parts for York YK models.
Call Now for more information