Industrial York Preventative Maintenance Kits Supply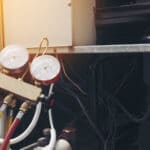 Industrial York preventative maintenance kits supply, are appropriate for industrial cooling systems. The kit components include all items that may be utilized for repair and maintenance on York chillers. Industrial York preventative maintenance kits sourced through Midwest Parts Center include a wide range of parts. In fact, York parts offer a great fit with current chiller designs.
As a top supplier for Industrial York preventative maintenance kits supply, Midwest Parts Center has access. Chiller systems are a huge investment for facilities that rely on the units for cool air. Additionally, procuring Industrial York preventative maintenance kits from Midwest Parts Center backs up manufacturer warranties.
York components are exceptionally efficient. Our customers depend on us to offer quality parts from the largest names in HVAC.  In fact, we have access to York's extensive equipment catalogs. As a result, we can supply parts for urgent repairs, maintenance, and typical service needs.
Industrial York Maintenance Kits Supply for Facilities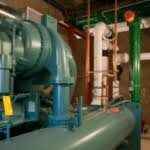 Midwest Parts Center is the premier source for Industrial York preventative maintenance kits. In truth, even the smallest parts can have an impact on chiller performance.  Keeping up with a chiller's service is a continuous project. In fact, chillers need constant monitoring, seasonal service, and status checks. Minor parts should also be checked and replaced if needed consistently. Moreover, parts that become worn down due to frequent use should also be replaced to avoid major damage.
End-users rely on maintenance kits to perform upkeep and repairs. Chillers are trustworthy machines that work well when deployed. However, without adequate service, chillers can break down. Additionally, maintenance supplies contribute to efficient chillers that conserve energy. A service technician should address chiller maintenance if a unit is overusing energy. Chiller part replacement or repair is not uncommon.
Reliable Chiller Parts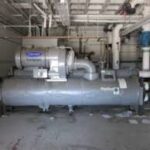 Through our experience, we understand that commercial and industrial clients have unique requirements for HVAC. As a result, we can offer an assortment of components that are suitable for your configuration. Consider working with an HVAC parts specialist from Midwest Part Center. Discover an extensive selection of parts and equipment from York's catalog.
In search of a reputable HVAC supplier? Midwest Parts Center has a solid reputation. Check out our advanced capabilities in industrial HVAC. Not only are we HVAC experts, but we know York, a world-class brand.
York maintenance kits for prevention are ideal for commercial and industrial cooling systems. Midwest Parts Center is a top supplier of maintenance materials. Maintenance kits contribute to greater efficiency for service technicians. Chillers are subject to heavy use inside large buildings. Heavy use may result in the need for repairs. HVAC service technicians can address repairs with parts. Parts provide a solid solution for fast repairs and extended life-cycle for equipment. Midwest Parts Center can provide quality components for service technicians and building managers. Parts can also be used as a way to reduce operating costs. Explore our selection of York components.
Please inquire with us about maintenance kits for York chillers.
Call Now for more information