York YT Commercial Chiller Parts Options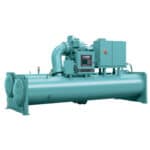 Chillers are complicated temperature control systems. HVAC service technicians use York YT Commercial chiller parts options to provide maintenance for the chillers. In truth, chillers undergo heavy demands in harsh facilities. Moreover, commercial facilities and industrial centers depend on chillers throughout the year for cooling. York YT Commercial chiller parts address performance problems with chillers. In fact, Midwest Parts Center is a top supplier of HVAC parts and equipment for the York brand. Furthermore, industrial plants and commercial buildings depend on Midwest Parts Center as an authorized heating and cooling equipment source. Finally, clients discover that sourcing components through trusted suppliers contribute to better management of HVAC units.
York YT Commercial chiller parts are perfect for service and maintenance needs. Additionally, service technicians may also be responsible for managing the care and parts for a chiller. No matter how chillers are maintained, York YT Commercial chiller parts are required for proper care. Components actually reduce the amount of time that it takes to complete a repair. Moreover, spare components reduce the time taken offline for HVAC units—short-fused issues relating to repair demand a critical response. Commercial facilities cannot afford the expense of delaying repair work. Temperature control systems are far too important to commercial establishments.
Midwest Parts Center is a capable provider of HVAC service and equipment. We collaborate with commercial entities to locate York YT Commercial chiller parts options for various applications. Obtaining parts is a reasonable way to manage cooling equipment. The spare components are useful for minor and substantial repairs.
York YT Commercial Chiller Parts for Repair Jobs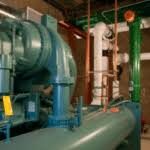 Reach out to Midwest Parts Center to discover how we can help discover quality parts for York chillers. We support end-users in finding parts that match the needs of chiller units. Spare parts enable facilities to return a downed unit to service faster. Additionally, spare parts limit operation costs by extending equipment usage. Finally, employing HVAC parts for repair or replacement is simply an economical choice.
End-users can decide on which parts are necessary for a chiller. Spare parts, however, are unique. In fact, York has manufactured its spare items to fit current models with seamless precision.
Cost-effective Solutions for HVAC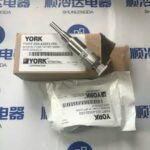 The YT chiller is another efficient model by York. The system includes advanced technology that is exclusive to the brand. Because efficiency is a prime concern for facilities, the technology found in the YT chiller is ideal. Furthermore, facilities that hope to get the most out of a cooling system over the long haul should consider working with Midwest Parts Center for ongoing needs.
Chillers are complex and require professional care. The YT model is efficient, and parts contribute to easier maintenance. Midwest is a trusted supplier for parts and equipment by York. Clients should contact Midwest Parts Center for access to equipment catalogs with spare parts.
Interested in exploring our selection of components for the YT chiller?
Reach out to us to ask about spare parts for the York YT model.
Call Now for more information