YORK Preventative Maintenance Kits for Facilities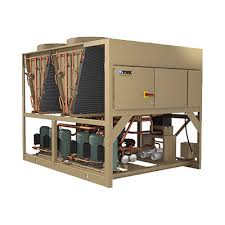 Commercial and Industrial facilities can benefit from having YORK preventative maintenance kits on hand. Because large buildings rely on HVAC to function properly, conducting maintenance regularly will keep a unit's performance peak. There is no reason why climate control issues should hinder your operations.
Midwest Parts Center is an authorized distributor of YORK, including YORK preventative maintenance kits. As a brand that you know and trust, YORK is recognized for delivering high performing equipment. Used in facilities around the world, YORK is a name that you can trust. Midwest Parts Center is a supplier that will deliver.
If the HVAC equipment in your building is not functioning properly, it may need repair. Before troubleshooting any potential problems, you should consult with a trained technician and request a diagnostic check. HVAC systems are very reliable, but from time to time, they may experience issues ranging from minor in nature to major problems that need immediate fixes.
YORK preventative maintenance kits are ideal tools to have if you are responsible for making adjustments to your HVAC system. Adjustments should be made at regular intervals to keep your system running properly. Any units that are not updated seasonally may present some problems that require intervention.
YORK Preventative Maintenance Kits-components
Components within the YORK maintenance kits are engineered to be compatible with existing YORK systems. Before ordering a kit, you should verify which system you are running, including the model and part number. Depending upon how complicated your unit is, you may need to consult with a technician for further guidance.
Midwest Parts Center, an HVAC expert, is available to assist you with identifying parts for your system. Contact us with your inquiry on maintenance kits that can be used for prevention purposes.