YORK Preventative Maintenance Kits for HVAC Systems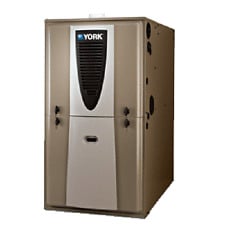 Part of managing climate control in a building will require maintenance to extend the life of a system. Using YORK preventative maintenance kits is just one measure that you can use to help maintain your HVAC system's performance. Midwest Parts Center can help you stay ahead of heating and cooling issues as we are an authorized YORK parts supplier.
YORK preventative maintenance kits have several uses and are beneficial in buildings of all sizes. Facilities largely depend on proper climate control to maintain operations, comfort, and efficient use of energy. Safety is also an important factor in maintaining a healthy environment. When an HVAC system needs repair, it will cost a business time, money, and productivity.
Keeping your HVAC equipment up to date will reduce the likelihood of a major breakdown at the worst possible time. Conducting regular maintenance will ensure the best performance and greatest use of energy all the time. However, with frequent use, you may expect some wear; however, any functional issues should be minimal if your system is properly maintained.
While it is best to stay ahead of your HVAC system issues, you cannot possibly anticipate every single scenario. Scheduled maintenance is an effective measure. However, unexpected repairs may arise. If you do notice that there are issues with your HVAC system, contact an experienced technician.
YORK Preventative Maintenance Kits Applications
You may look for some issues: odd noises, leaks in your building, and poor heating and cooling. If you suspect your HVAC system is malfunctioning, know that you do not have to troubleshoot the machines independently. HVAC units are complicated and vary in system components. A seasoned technician can identify issues and make recommendations based on their expertise and your unique situation.
YORK preventative maintenance kits are available for YORK HVAC units of all capacities. If you are in the market for a maintenance kit and aren't sure where to begin your search, start with Midwest Parts Center.