York Midwest Replacement Parts Equipment for Chillers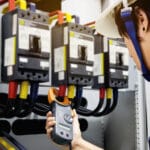 Choose the Midwest Parts Center for all of  York Midwest replacement parts equipment. We support industrial and commercial clients with top-of-the-line spare parts from the HVAC industry's biggest names. Our clients rely on us to provide quality York Midwest replacement parts for commercial and industrial chiller systems. Additionally, York equipment offers a seamless fit for existing air-conditioning models. Moreover, we understand that buildings need trustworthy suppliers. Consider working with Midwest Parts Center as a resource in the quest for quality heating and cooling equipment.
York Midwest replacement parts equipment is designed to meet the needs of large-scale cooling requirements. Commercial buildings all over the world use York to provide cooler air. In fact, York is a preferred brand because the equipment is reliable and durable. Even though air-conditioning units are consistent, they still demand upkeep by a service professional. Chillers happen to be complicated by design. Furthermore, cooling systems need to be maintained regularly. Facility managers and service technicians alike will benefit from York Midwest replacement parts access.
Effective York Midwest Replacement Parts Equipment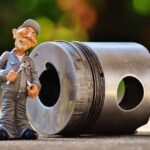 Industrial buildings depend on York to provide productivity and comfort. Cooling units built by the company deliver the highest performance level, but they need service from time to time. One sure way to confirm that air systems are running properly is to have a technician conduct maintenance regularly. Maintenance programs are worthwhile for the longevity of chillers, which can last for many years. 
Your HVAC parts fill a wide range of needs. Common parts that require replacement include compressors, gauges, cables, fittings, and filters. The components may be needed to fill internal spaces or external areas. Because cooling systems are responsible for handling fluids and pressure, a service technician should be contacted. 
Wear is not unusual for industrial cooling units. The equipment is operated under heavy pressure. Furthermore, the equipment retains high levels of energy and hot fluids. Excessive use and pressure from fluids may lead to serious issues such as cracks, leaking components, and broken parts. In the worst-case scenarios, performance issues can result in complete outages. System outages may cause productivity to decline. 
Replacing Chiller Parts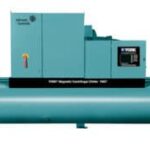 Because installing replacement parts can save on the cost of new equipment, facilities appreciate having a source for materials. Chiller replacement parts vary in size. However, they are vital. Having access to HVAC parts for the York brand chiller will make a difference during unexpected situations. Furthermore, spare parts are ideal for scheduled maintenance or a special service. A commercial or industrial HVAC expert will work with end-users to identify the best way to handle the need for parts. 
Navigating complex heating and cooling parts can be difficult. Allow Midwest Parts Center the opportunity to service your commercial and industrial cooling needs. Looking for components for your existing York chiller model? Contact us to inquire about replacement parts for York chillers.
Call Now for more information