York Commercial Genuine Parts

York Commercial Genuine Parts: Commercial HVAC systems must be efficient to save facilities on operational costs. Moreover, more companies are growing and conscious of reducing their carbon footprint. York Commercial genuine parts help promote the efficient operation of HVAC systems and reduce the costs associated with cooling large profit centers. Midwest Parts Center is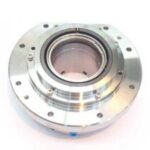 the premier supplier of York parts as an expert in HVAC.
Midwest Parts Center specializes in HVAC parts and equipment by York. York Commercial genuine parts are one category that we offer for commercial and industrial facilities needing to source equipment for various needs. Genuine parts can only be procured through authorized distributors. Parts by York are designed to fit existing HVAC systems with seamless integration. The experts and Midwest Part Center understand the nuances of industrial facilities as well as commercial buildings. As a result, we can provide reputable solutions.
York Commercial Genuine Parts Essentials
York Commercial genuine parts are essential to the performance of climate control units operating in tough environments. Parts may be needed for service, maintenance, and urgent repairs. Facility managers or service technicians may be tasked with handling the daily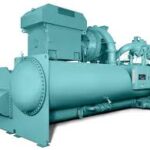 maintenance of HVAC systems, including chillers, which may present some complicated challenges. Quick access to parts allows service managers to handle care with greater ease while preserving air systems' life-cycle.
Maintenance is a necessity when it comes to managing climate control systems. Proper care reduces outages so that operations may continue to run smoothly. Minor issues can turn into major performance problems if they are not addressed for an extended period of time. Businesses that depend on fully functional HVAC systems cannot afford to spend time offline, which is why repair must happen quickly. Parts delays should not contribute to prolonged outages. Dealing with a reputable supplier will ensure that parts can be obtained without issue. Contact us to determine how we can help you source genuine parts by York for your commercial and industrial systems.
Call Now for more information