York Commercial Preventative Maintenance Kits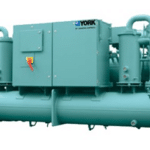 Midwest Parts Center supplies York Commercial Preventative Maintenance Kits for commercial facilities. Searching for HVAC parts for York need not be a hassle. When you work with a field-trained technician, handling the complexities of a chiller is easier. Our parts experts can work with you to choose the best components for your current unit. Attempting to find parts without consulting an HVAC expert can be somewhat challenging, but with a little research, chances are you can also find what you need quickly. If you prefer working with a company that has expertise in commercial HVAC, consider Midwest Parts Center.
You may not know immediately which York Commercial Preventative Maintenance Kits you require. Information within your current set-up will provide key details about the components as well as equipment literature. Depending on how your chiller unit is used, your part's needs may vary. Because facilities are unique, York HVAC units are most often custom-suited to the application.
Scheduled service may demand York Commercial Preventative Maintenance Kits, which are mostly designed for upkeep. HVAC units are expected to be quite reliable when they are deployed in facilities. Additionally, facilities require that heating and cooling units perform efficiently. If your cooling unit is wasting energy, having a technician inspect it is a good idea. It is likely that if parts are needed, a preventative maintenance kit may aid in restoring service. Choose Midwest Parts Center if you are interested in managing your cooling unit with greater flexibility.
York Commercial Preventative Maintenance Kits Year-Round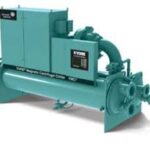 We are the premier source for York Commercial preventative maintenance kits, equipment, and components. In fact, even smaller parts are substantially important to the performance of an HVAC unit. The matter is that climate control is a continuous process that demands constant updates, minor adjustments, refills on liquids, and retrofits for parts. The devices included in a maintenance kit can help ensure that end-users get a longer performance cycle out of their air systems.
We realize that both commercial and industrial facilities vary by demand. HVAC units are equally as diverse, depending on how they are used. Because of the uniqueness of every system by York, parts added must provide a flawless fit. While your equipment manual may include details about various components within a system, consulting with a service technician will make the process less difficult. Furthermore, when working with a local supplier such as Midwest Parts Center, we can source and deliver parts without fewer complications.
Local and Regional HVAC Parts Supplier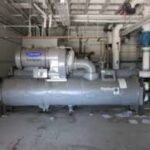 As a leading supplier of the York brand in the region, we have access to a wide selection of parts. It would help if you always dealt with an authorized distributor to be certain that you are sourcing legitimate parts backed by the brand's warranties.  York is trusted for delivering reliable parts that are also robust with quality. Join our list of clients who already depend on us to offer the best HVAC equipment from the industry's top manufacturers. Whether you need maintenance, scheduled service, or major repairs, you can trust that Midwest Parts Center will deliver effective solutions that are right for your unit.
Contact us to ask about our preventative maintenance kit options by York.
Call Now for more information