York Commercial Chiller Parts Selection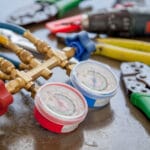 Your chiller may need York Commercial chiller parts following an inspection by a service technician. Chiller parts are commonly used to conduct maintenance and other activities that are critical to an HVAC unit. Experienced service technicians are capable of inspecting units and identifying performance problems related to parts. Because chiller parts are complex, working with a field expert is recommended. Chillers contain high pressures, strong volts of energy, and complicated components that must be handled with care.
York Commercial chiller parts that are damaged may result in major problems. Most importantly, an HVAC system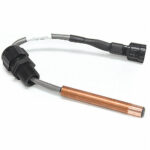 will not perform to the highest capacity if there are internal issues. Chillers are found in facilities everywhere. Additionally, they are often preferred for their efficient processes. Even though chillers are dependable, they will experience wear after an extended period of time. One of the best ways to avoid the unexpected is to keep chillers updated with preventative maintenance.
Because larger facilities rely on chillers for ongoing temperature control, minor repairs can lead to serious consequences. Companies will feel the impact of broken temperature control units. Uncomfortable working spaces and equipment and merchandise at risk for damage can result in major losses for businesses that depend on the cooling units. If you feel that your chiller may be a problem, do not hesitate to contact a service technician.
York Commercial chiller parts can fill the need for facilities that experience performance issues with the cooling systems, but the components are useful for many other scenarios. A cooling system does not need to malfunction to have service performed on it. HVAC units require service to keep the units up to date for seasonal changes, customizations, and more. Having access to the parts is convenient for both end-users and technicians who may need to perform minor maintenance on the facility's units.
Procuring York Commercial Chiller Parts
One of the benefits of sourcing chiller parts for York is that the components are compatible with existing units. The brand's temperature control units are built to specs, and there are no suitable substitutes. The quality of York brand components is unmatched. All too often, end-users waste time and money dealing outside authorized distribution chains to acquire parts.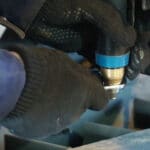 When it comes to maintaining heating and cooling parts, it is not advisable to cut corners. Generic components are often unsuitable for the demands of well-known systems. Furthermore, the risk of dealing outside of a legitimate distribution chain opens the door for difficult transitions. Since chillers are complex, it is best to deal with a subject matter expert. Chiller units are far too important for establishments to be left to chance. Midwest Parts Center is an expert on the York brand, all areas of heating and cooling, and commercial and industrial clients trust us to deliver quality HVAC equipment and parts.
Need parts for your chiller? Contact us to find out how we can help.
Call Now for more information