Source York Midwest Replacement Parts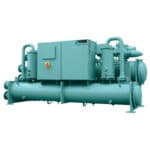 If you are searching for York Midwest replacement parts for your chiller, look no further than Midwest Parts Center. Our commercial and industrial customers trust the reputable parts by the York brand. In fact, replacement parts are designed to integrate into existing York models. We realize that facilities today are looking for reliable suppliers that they can trust. Consider Midwest Parts Center in your search for professional heating and cooling equipment. 
York HVAC systems are built to accept York Midwest replacement parts with ease. The air systems, which can be commonly found in numerous facilities worldwide, are known for providing efficient performance. Moreover, the brand is considered among the most durable in the industry. Still, HVAC units require frequent upkeep by way of a commercial service technician. Chillers are complex, and replacement parts are only one part of managing the heavy machines. In some establishments, facility managers work to handle air units' care; in others, service technicians are hired. Most importantly, the maintenance of HVAC units is often a collaborative effort.
Quality York Midwest Replacement Parts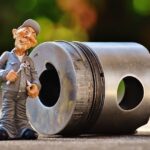 Facilities all over the world depend on the York brand to deliver air for comfort and productivity. HVAC units by the manufacturer deliver optimal performance, but they still require service regularly. One of the best ways to ensure that air units handle tasks properly is to have them serviced regularly. 
York Midwest replacement parts may fill a wide spectrum of areas concerning HVAC units. The equipment typically contains parts such as pressure gauges, computer cables, electronic elements, filters, and more. Replacement items may be necessary inside of a unit and out depending on the situation. Because HVAC equipment is complex, a service technician is usually tasked with topping off fluids, replacing parts, and doing major repairs. 
It is not uncommon for commercial heating and cooling systems to experience wear. The machines work under heavy pressure, high energy, and frequent use. Over time, parts are likely to crack, tear, or event leak in some cases. Measures can be taken, however, to prevent serious damage to the parts of an HVAC unit. The worst thing that can happen with prolonged damage is a complete shut-down or having to invest in an entirely new installation. 
Replacement Components and Prolonged Operation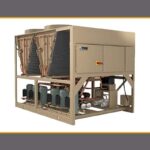 New installations of HVAC systems are costly, and therefore replacement parts are ideal. End-users can get more use out of their equipment when parts can be isolated and replaced as needed. Replacement parts happen to have a direct relationship with an extended life cycle for HVAC units. In fact, the sooner that parts can be applied as needed, the better. Heating and cooling units have a reduced likelihood of breaking down due to minor repairs that have gone unattended. Small issues should be addressed without haste for the best possible outcome. 
Allow Midwest Parts Center to service your parts requirements with quality, selection, and care. 
If you are looking for replacement parts for maintenance, service, or unexpected repairs, contact us.
Call Now for more information