York Chiller Parts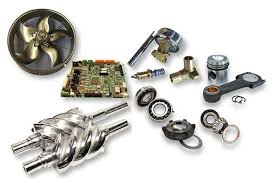 Midwest Parts Center is a trusted supplier of York chiller parts. Companies looking for a reliable source for components can rely on quality service. Midwest Parts Center is a knowledgeable source and HVAC expert. We are an authorized distributor of the York brand. Commercial and industrial centers that use chillers need parts to maintain cooling systems and urgent needs. Consider Midwest Parts Center as the leading source for commercial HVAC parts.
Commercial and industrial facilities that use chillers require York chiller parts that are manufactured by the brand itself. Existing units can retrofit the parts as they are designed to meet the unique specifications of every model. Although handling parts can be a complex process for some, Midwest Parts Center can help. We can assist you with the process of ordering components, including managing part numbers. Finding quality parts without delay is now easier than ever before. 
York chiller parts may be applied within a unit or on the outside. Hundreds of components are needed to help a chiller process cold air. Repair is often necessary because facilities cannot afford the additional expense of unexpected breakdowns. York chiller parts help to keep equipment running properly while also preventing a decline in performance. Chillers should be safe, reliable, and efficient when it comes to their operation.
York Chiller Parts Applications
Handling a chiller can be dangerous without adequate training and, of course, the proper tools. Contacting a service technician with a background in commercial and industrial HVAC is recommended. Upkeep is a must for climate control systems such as chillers, so working with a service technician for maintenance is beneficial. 
Facilities needing chiller parts for maintenance, repair, or replacement should contact Midwest Parts Center. Parts will promote the efficient operation of climate control systems while also helping reduce energy expenses for facility managers, business owners, and operators tasked with managing chillers in a controlled setting.