Impact of Industrial VSD Coolant: Trust only high-quality, custom-made components made specifically for your chiller, as it is essential to your business's smooth functioning. YORK enjoys widespread recognition and respect as both a brand and a company. YORK coolant is explicitly made for its equipment, and substitutes are not recommended.
Maintenance and software updates are essential to extending the useful life of any significant piece of machinery. After all, a chiller is an investment; presumably, your organization depends on its performance. Avoiding breakdowns is an excellent method to keep your chiller operating at peak efficiency for as long as possible. Consider service options if your chiller needs to be fixed.
Coolant Part for Industrial VSD Coolant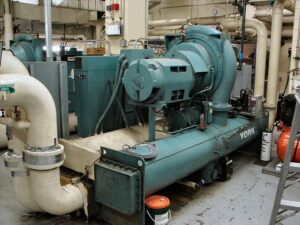 York Industrial VSD Coolant is one such component that may need replacement to improve the functioning of your chiller. Therefore, only attempt to troubleshoot the issue on your own if you have any suspicion that your system does indeed require coolant. Then, get in touch with a technician for assistance.
Chilling systems are intricate, but HVAC specialists have been educated to handle them. A technician's advice on which replacement parts are essential to affect a repair or service is invaluable.
Although cooling systems are complex, the vital details are intended to fit when it comes to YORK equipment. The result is a unified system that functions without hiccups or delays. It would help if you only used YORK Industrial VSD Coolant in your chiller.
Impact OF Industrial VSD Coolant
York Industrial VSD Coolant plays a crucial role in the HVAC system. This material is the final piece of the air conditioning puzzle; the coolant makes ventilation machines more efficient and less expensive to run.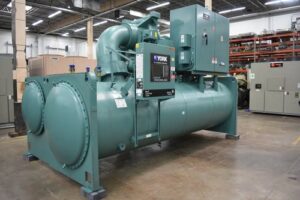 Clean air conditioning is a significant consideration, and units need cost savings, but the energy bill is a major obstacle for companies trying to work efficiently within a budget.
High-quality York VSD coolant supply components are the best answer when the HVAC isn't working correctly, and these parts are needed because of the need for replacements to improve the system's performance. Coolant for HVAC systems is required; the liquid is necessary to produce cool air. Therefore it's essential to keep some on hand in an emergency.
Chiller vs. York Industrial VSD Coolant
Chillers made by York are widely used in commercial and industrial environments. York Industrial VSD Coolant is used to enhance the chiller's performance. Since there is such a high demand for a sterile and germ-free environment, these are typically installed in huge buildings.
Therefore, cooling systems are highly efficient, effective, and environmentally friendly. York VSD coolers fill a much-needed niche for large-scale cooling in commercial and industrial settings.
HVAC vs. York VSD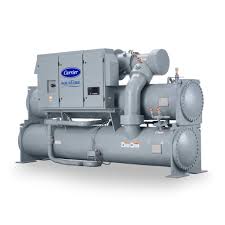 The HVAC system performs as designed with little effort, thanks to using York Industrial VSD Coolant for chillers. The heating, ventilation, and air conditioning (HVAC) system in a building is crucial for maintaining a comfortable indoor temperature and meeting regulations.
However, these institutions use coolers to maintain healthy indoor air quality by making chillers for hospitals, restaurants, hotels, educational institutions, industrial enterprises, and many others.
An integral part of the HVAC setup is the York VSD cooler. There are two main mechanisms here. Vapor compression and vapor absorption. The unit's heat-extracting process maintains a steady cooling effect. Additionally, several phases are involved in the extraction, making it a very complex technique.
The Necessity of VSD Coolant
The coolant is essential because it facilitates heat transfer and mediates the phase change between liquid and gas. In addition, businesses have felt the effects of high energy consumption; managing York Industrial VSD Coolant for chillers and the VSD coolant is a fantastic incentive for chillers.
York VSD coolant is the only alternate necessary for commercial and industrial buildings since the chillers cannot handle the large amounts of transfer required to maintain a sanitary and clean environment. Please get in touch with us, as we are dedicated to providing you with the finest York Industrial VSD Coolant.
Call Now for more information