York YK Chiller Experts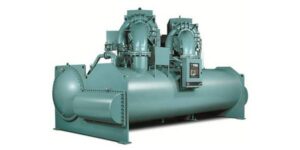 York YK chiller parts are available through Midwest Parts Center for your current HVAC model. An expert at Midwest Parts Center can help you locate the correct part numbers designed for your specific unit. As a genuine parts supplier, we can deliver components for all YK chiller models currently on the market. Our clients trust their parts needs to us because we provide quality service with care.
As an authorized distributor of the York brand and York YK chiller parts, we can fill your requirements, whether for service or urgent repairs. Having worked with industrial facilities and commercial establishments, we have grown to understand companies' unique needs with complex climate control systems. We know that timing is critical when it comes to securing parts from a reputable source quickly. We offer a deep understanding of the HVAC industry; consider us to be your knowledge base for all things relating to York.
York YK Chiller Parts and Maintenance
York is a respected brand known for building quality HVAC equipment. Although York can be relied upon in almost every scenario to deliver optimal performance, the equipment may need repair with heavy use. York YK chiller parts may be necessary if a component ends up breaking. A single problem with a component may lead to major issues as well as expensive repairs.
Preventing performance issues is a must. A service technician can care for chillers with special attention. Chiller components may be required for maintenance on systems, which is not at all uncommon. Maintenance is helpful because it keeps the equipment updated and functioning properly. Fewer interruptions in service mean more productivity for your facility, so adequate care rendered through a professional technician is a winning situation.