York Commercial Chiller Parts and Maintenance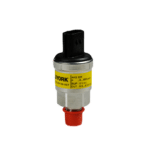 Observation of a commercial chiller may indicate that York Commercial chiller parts are needed. Chiller systems need frequent maintenance to carry out important processes. Your service technician can investigate suspected chiller issues to determine if certain components are causing a performance problem. A chiller consists of many parts, and over time it may experience wear in the form of cracks, breaks, and perhaps leaks. 
Compromised York Commercial chiller parts may lead to serious issues with the equipment and subsequent breakdowns. It is entirely normal to experience worn parts over extended use. Chillers, however, are deployed and operate for several years. Adequate maintenance is key in managing the upkeep of massive cooling systems. Moreover, parts and maintenance are necessary for ongoing efficiency.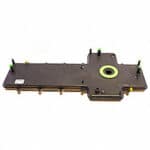 Chillers consist of many internal and external parts. York Commercial chiller parts are sometimes used to replace minor components. Smaller problems with a heating and cooling system should never be overlooked. With time, minor issues will become worse if not addressed. Certain parts within a chiller are hidden and require an expert eye to identify potential problems. A service technician with experience handling commercial HVAC systems will pinpoint troubled areas and recommend a course of action to remedy the situation.
The fact of the matter is that commercial facilities depend on chillers. Unexpected repairs can be costly. Access to York Commercial chiller parts reduces the chances of unplanned outages. If you suspect a performance issue with your chiller, contact a service technician without delay. 
York Commercial Chiller Parts Sourcing
Chiller parts for York are manufactured to suit existing temperature control systems also built by the brand. Because there are many models on the market, working with a parts expert will ensure that the correct item codes are ordered. Midwest Parts Center is an expert in HVAC and York. We can help you work through part nomenclature and item codes for your units. Moreover, we can help you source your parts equipment without delay as we have access to the brand's many catalogs. 
Dealing outside of a distributor network may cause some problems sourcing equipment for your heating and air-conditioning systems. While many suppliers offer A/C parts, it is important to verify that the components are genuine. Sourcing from suppliers that are not vetted may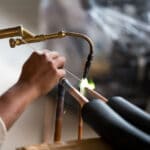 lead to major delays in shipments and fit issues.
York parts are used to perform standard maintenance procedures as well as for emergency repairs. Midwest Parts Center is a trusted supplier that delivers quality York components to our clients. Because we service commercial and industrial clients, we understand the unique needs of businesses operating HVAC units. If you are in the market for HVAC parts for current or future projects, consider Midwest Parts Center as your number one stop for the most reliable equipment from the brands you recognize. 
Contact us to learn how we can help fill your requirements for York chiller components and more. 
Call Now for more information