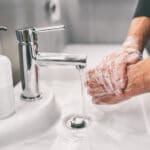 Commercial Coronavirus Sanitizer: Adequate cleaning is a necessity for facilities. Businesses today are facing one of the biggest challenges ever in determining what Commercial coronavirus sanitizer is most effective. In combination with other dangerous pathogens, viruses heighten the risk of infection among occupants of commercial facilities. Companies are thinking of new ways to control the spread of illness in establishments where protocols may have existed but have taken on a different form.
The fact of the matter is that poor cleaning in buildings can result in even worse outcomes. Besides infectious outbreaks, individuals and employers can suffer great financial losses due to time out of commission, excessive call-outs due to being sick, and massive shutdowns to decontaminate facilities. Achieving a facility that meets hospital-grade cleaning standards, however, is not at all impossible. In fact, when it comes to finding an effective Commercial coronavirus sanitizer, the answer may be within the heating, ventilation, and air-conditioning systems.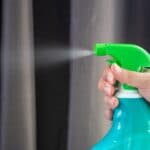 Several facilities address the need for a Commercial coronavirus sanitizer based on the guidance passed down by the CDC. Some establishments have taken to making their own hand sanitizer due to widespread shortages of necessities; however, in a large commercial facility, hand sanitizer is not enough to stop a major outbreak. It is merely a preventative measure to replace normal hand washing.
Door handles, office equipment, phones, desks, and other materials in a facility can easily become contaminated by infected individuals with a common illness such as the flu. HVAC units, however, have the capability of killing airborne and surface viruses with some added enhancements.
For example, we can treat your HVAC unit with SanitizeIT, an advanced formula safe to use on heating and cooling systems. SanitizeIT consists of a light mist that can be sprayed anywhere you choose. The solution is NSF-certified, which indicates that it can be used on food surfaces, around plants, and pets. Best of all, after treatment, the formula dries up on its own, and there is no need to wipe it away.
SanitizeIT Treatments
SanitizeIt can be sprayed onto HVAC units and components such as coils and air handlers. The formula is non-toxic and will not destroy metals. In fact, it is safe to use on a wide variety of surfaces such as hard plastic, on fabrics such as carpets, and materials such as curtains. The sanitizer is a strong disinfectant but without the harsh chemicals that are found in household cleaners.
There is no need to increase exposure to harsh chemicals further when there is a gentle but effective solution. We can help you get your facility to a hospital-grade status of clean free from viruses, bacteria, and mold foul odors. We understand that businesses today are concerned about the safety of employees, goods, and the environment. For this reason, we can offer a selection of services that are most suitable for your facility.
Contact us to ask about our SanitizeIT service.
Call Now for more information