Commercial Coronavirus Sanitizer Service Solutions for Commercial HVAC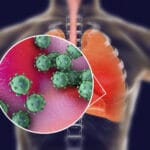 Both clientele and employees need a well-ventilated atmosphere to run an enterprise. Commercial Coronavirus sanitizer service through Midwest Parts Center is worth considering. In fact, we can help commercial facilities attain breathable air. Breathable air is free from contamination, viruses, and bacteria. Also, excellent air quality is good business practice.
A Commercial Coronavirus sanitizer service with Midwest Parts Center is an economical approach to managing infection control. In truth, people become ill every year due to exposure to buildings. Commercial buildings may be susceptible to viral outbreaks, bacteria, and poor air quality. Because employees spend most of their time in office buildings and facilities, clean air is necessary for overall health.
Exposure to germs in facilities contributes to a decline in productivity. If facilities cannot produce goods, then productivity and profitability are impacted. Furthermore, there are long-term consequences of ongoing exposure to pollutants. First, people may experience serious health issues due to mold exposure and VOCs. Secondly, germs may spread easier during peak seasons when illnesses are prevalent.
Facilities will face economic concerns when dealing with major outbreaks, such as the coronavirus. Investing in a Commercial coronavirus sanitizer is becoming a reality for facilities as they welcome business back into brick and mortar establishments. Regardless of newer measures that have been implemented, there is an added benefit to including HVAC.
Commercial Coronavirus Sanitizer and Air-Conditioning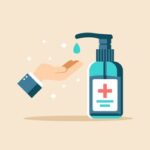 The CDC has provided guidelines to the public on how to stop the spread of viruses potentially. Moreover, the authority on diseases has also advised that facilities consider the effects of ventilation and air-conditioning units on infection control. As a Commercial coronavirus sanitizer, HVAC units can purify the air by removing harmful viruses and germs.
Pathogens such as viruses, mold, mildew, and bacteria make their way into commercial centers regularly. In places where people congregate close together, germs can spread quickly. Airborne pathogens infect people annually, causing health issues such as the common cold or flu. Additionally, exposure to contaminants may result in allergies or sinus infections, requiring medication to manage.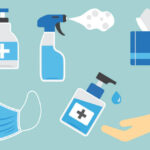 Since not everyone adheres to the guidelines set forth on infection control, other methods must be used. Our Commercial coronavirus sanitizer method combats surface and airborne germs with precision. Furthermore, using Global Plasma Solutions as a sanitizer device improves air quality, temperature, and outdoor airflow.
Controlling the flow of outdoor air inside is important because it reduces mold, mildew, and bad odors. Moreover, outdoor air contributes to poor air quality by introducing VOCs. Volatile Organic Compounds are harmful to occupants within a facility.
Infection Control in Buildings
Infection control in buildings must be sufficient enough to protect occupants constantly. Companies have been called to take action since the appearance of COVID-19. Midwest Parts Center is an HVAC equipment and service provider that can deliver potentially effective treatment with professionalism. Finding solutions to managing infection control in facilities will continue as businesses keep up with the changing times.
Contact us to ask about our sanitizer options for coronavirus in facilities.
Call Now for more information