Combat Viral Spread with Commercial Bipolar Ionization
Commercial Bipolar ionization is once again being considered as a possible response to coronavirus in facilities. Considerable research has been done on Commercial bipolar ionization and viruses in the past. In fact, technology has been used for several decades to maintain air quality through ventilation systems. 
What does Commercial Bipolar Ionization Do?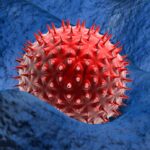 During Commercial bipolar ionization, germs are inactivated by ions that attach themselves to viruses and remove a vital hydrogen bond. Without the bond, the microorganisms are unable to thrive and cause infection when spread. The key point about HVAC units is that they can also transmit harmful, disease-causing pathogens since they push through buildings. On the flip side, heating and cooling units can combat the spread of infection with advanced technology. 
Researchers have found that the process of Commercial bipolar ionization can kill germs at a high rate. The effectiveness of technology makes it an ideal candidate to fight the coronavirus in commercial centers. The Center for Disease Control has also guided how commercial establishments can maintain infection control by using air-conditioning and ventilation systems.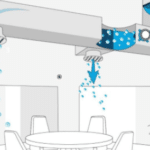 The coronavirus has had a major impact on businesses, and in many cases, has affected their bottom line. The global pandemic has seen a rise in job loss either due to illness or safer-at-home orders passed down by state governments and local municipalities. Most alarming about the disease COVID-19 is that it brings on severe symptoms that do not have a cure. The virus is an upper respiratory one that affects the lung and other vital organs. Like similar viruses SARS and MERS, COVID-19 has spread easily through droplets at a distance as wide as 6 ft. Furthermore, the virus is airborne and can remain on some surfaces for days, according to experts. 
Though research into the full effects of coronavirus and its behaviors is still inconclusive, businesses are taking sweeping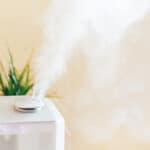 measures to ensure that employees and customers are safe. Companies across various industries are implementing new devices to prevent people from becoming infected with the coronavirus and any other pathogens that regularly ill individuals. 
We use a system known as Global Plasma Solutions to provide better clean air standards for your facility. Global Plasma Solutions is an economical solution that can be added to your existing forced-air system to deliver infection control. The technology kills a wide variety of viruses on contact and others in a matter of moments. Furthermore, Global Plasma Solutions controls outdoor air and removes bad odors from buildings. Companies looking to control microorganisms such as mold and mildew will also find that Global Plasma Solutions is an effective treatment. 
Are you interested in learning more about Global Plasma Solutions and how it can be used for air purification and infection control? Contact us to inquire. Our service experts are on-call 24/7 to handle service calls. We look forward to helping you achieve the safest and healthiest environment for your business. 
Contact us to learn more. 
Call Now for more information