NeedlePoint Bipolar Ionization air purification: Facilities have traditionally placed a high value on maintaining the best available indoor air quality in their industrial and commercial settings. It has an effect on the equipment and operations as well as the health of those working in the facility.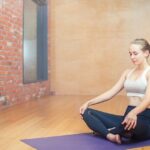 Because of the coronavirus epidemic, business owners and facility managers are now more worried than ever about Indoor Air Quality.
An arrowhead's point In the fight against bacteria, viruses, and dangerous microorganisms, bipolar ionization technology is one of the most effective methods now available. The coronavirus is rendered inert in less than 30 minutes, according to independent testing. In terms of stopping the transmission of SARS-CoV-2 across an area, this may not be the greatest product on the market.
Why Use Bipolar Ionization in HVAC Systems?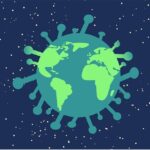 Business owners have been looking for methods to keep their staff and customers safe since the outbreak of the COVID-19 worldwide pandemic began. There has been an increase in demand for items that enhance indoor air quality since the coronavirus is transmitted mostly by airborne droplets.
Volatile organic molecules can be effectively destroyed using bipolar ionization technology. After 30 minutes of operating a bipolar ion generator through an HVAC system, 99 percent of the coronavirus in the air has been eliminated.
Cleaner, healthier air is only one of the many advantages that come with bipolar ionization technology. Virens are killed and particles are reduced when using a bipolar ion generator. It will save you time and money by making your facility more sanitary and requiring less dusting. Using a bipolar ion generator also means less time and money spent on HVAC maintenance. Filters and collectors in your HVAC system are no longer necessary thanks to NPBI technology's impressive dust reduction capabilities.
The positive and negative ion effects of NPBI technology also aid to minimize bad odors by eliminating the causes of these odors. As a company owner, it means you won't have to spend money on artificial perfumes, deodorizers, or cleaners in order to maintain a clean and fresh-smelling environment.
Is Bipolar Ionization Safe?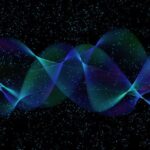 The procedure of bipolar ionization is completely risk-free. A bipolar ion generator is safe enough to be used in a medical facility, a school campus, a government building, and an airport since it is so effective at destroying dangerous airborne particles.
Bipolar ionization technology developed in the 1960s and 1970s, which relied on glass tubes, may have produced hazardous byproducts like ozone. Ozone and ultraviolet radiation are no longer hazardous with contemporary NPBI technology. Bipolar ion generators, on the other hand, are more ecologically friendly. Heavy metals, corrosive compounds, or potentially dangerous substances like mercury are not used here.
Call Now for more information