York YVAA industrial Chiller Parts Supply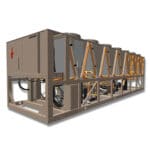 A chiller is a sizeable industrial cooling system that uses a process of heat transfer to provide cool air. York YVAA industrial chiller parts materials help to facilitate critical processes to keep the cooling machines running. Chillers are found in commercial facilities like hospitals and warehouses. HVAC units are necessary for comfort and breathable air. York YVAA industrial chiller parts supplied through Midwest Parts Center are used by facilities all over the area for better performance.
Chillers are deployed in facilities because they are energy efficient. Because the systems are large, they require a substantial amount of energy. Because more companies are hoping to reduce their impact on the environment, they choose the York YVAA chiller model for HVAC. York YVAA industrial chiller parts are part of the process of generating cool air. The features in a unit are numerous and can sometimes experience wear. Broken pieces in a chiller are ordinary even though they are durable.
Commercial facilities expect to get plenty of use out of chiller systems. Investing in a commercial HVAC unit is expensive, which is to be expected. What is most surprising, though, is that HVAC units use almost 50% of electrical resources in a facility. This means that a large portion of operational expenses is incurred by running commercial air-conditioning. Commercial and industrial facilities, however, need cool air year-round for various reasons.
York YVAA industrial Chiller Efficiency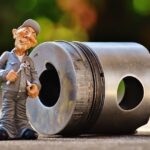 The York YVAA chiller is an efficient model chosen by companies across several industries. The chiller, built by York, is an air-cooled style chiller. The system includes the company's Variable Speed Drive technology, which is exclusive to York. Variable Speed Drive chillers are efficient, which means they save on energy usage. Even though there are variations of the YVAA model on the market, Midwest Parts Center can source York YVAA industrial chiller parts materials for end-users with ease. Having access to York's robust catalog, commercial clients will find the most expertise with Midwest Parts Center.
There are two different types of chillers, and they are both efficient. A kind of chiller is a water-cooled chiller, which is often found positioned within a facility. A different type of chiller is the air-cooled chiller, which is typically located outside. Air-cooled chillers are popular for facilities both large and small. The difference between the two systems is how they process water and temperature to generate cool air. Both types of chillers offer end-users a lengthy life cycle with proper care.
Caring for York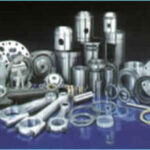 York chiller models are durable, but they still require service through a professional technician. Because HVAC units in extensive facilities are involved, troubleshooting is left to field and factory-trained experts. Handling repairs with York YVAA industrial chiller parts and other components are dangerous. Chillers contain high pressure, hot liquids, and electrical components that must be handled with care. Access to parts, however, makes the job of repair easier for service technicians. Additionally, facility managers tasked with monitoring chiller performance will find that parts access is essential.
Commercial and industrial end-users need chillers to be reliable year-round. As a result, finding a trusted source for components is recommended—Trust-Midwest Parts Center with current and future parts requirements for York model chillers.
Call Now for more information