York Midwest Applied Parts Overview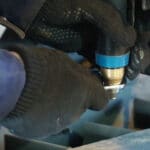 Heating and cooling components are required for various reasons depending on the facility; the same holds for York Midwest applied parts. HVAC parts are installed on climate control units to deliver better performance. Additionally, parts may be applied for common repairs as well as unexpected scenarios. Regardless of why your facility needs parts, Midwest Parts Center can help deliver one of the best names in the HVAC.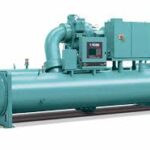 Large and small facilities rely on heating and cooling components such as York Midwest Applied Parts to fill requirements. Air-Conditioning is a function of HVAC responsible for providing cool air, comfortable environments, and clean air. Cool air is also applied to machinery, equipment, and goods to preserve the items. Because companies depend on heating and cooling units to perform to the highest level possible, downtime can lead to major dents in a company's budget. Parts bridge the gaps between both major and minor issues and ultimately restore productivity.
Midwest Parts Center can meet the demands of facilities whether they need seasonal maintenance or are in the middle of a natural disaster with service being impacted. The fact of the matter is that when an HVAC unit does not work, the issue's source may certainly be the parts. York HVAC systems contain a myriad of parts that range in size and function. Ultimately, all of the parts work together to ensure the best performance of temperature control units.
Facilities and York Midwest Applied Parts Access
York Midwest applied parts are appropriate for buildings that already have York temperature control units deployed. The components which are also built by the brand are easily integrated into existing models. End-users can reduce the time it takes to arrange for service with access to the applied parts catalog. Our Midwest Parts Center experts can work with you to find reliable solutions for scheduled upkeep, repair, and emergency service. We have access to an extensive selection of equipment specially manufactured by York through our relationship with the leading brand.
Dealing with an authentic parts supplier is recommended as commercial and industrial heating, and cooling is very complex. If you are searching for a subject matter expert that has not only spent time in the field but who can also deliver factory-trained technicians, then you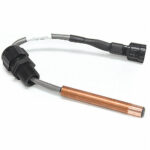 have come to the right place. Our clients trust us to provide access to quality parts.
If you cannot access HVAC parts, trusting a reputable distributor such as Midwest Parts Center will offer the most favorable results. You will be able to confirm part numbers and compare them with your model specifications. Although some companies sell HVAC parts to the public, York is the only brand that delivers its genuine parts. As an authorized distributor, we can offer a wide scope of equipment for your commercial or industrial units.
Contact us to find out how we can help with your applied parts requirements by York.
Call Now for more information