York YT Industrial Chiller Parts for Service Options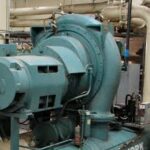 Chiller systems are complicated temperature control units. Technicians use York YT Industrial chiller parts for service to perform maintenance on the cool air units. In truth, air-conditioning systems in tough environments are subject to challenging requirements. Additionally, commercial buildings and industrial plants depend on chillers all year long.
York YT Industrial chiller parts for service projects are perfect for cooling needs. Midwest Parts Center is a top provider of HVAC equipment and parts for the York brand product. Furthermore, commercial facilities and industrial buildings depend on Midwest as it is a vetted supplier of HVAC equipment. Ultimately, clients find that purchasing HVAC elements from a trustworthy supplier helps to improve system management.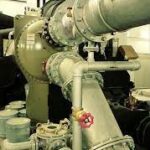 York YT Industrial chiller parts are ideal for maintenance and repair requirements. Moreover, service techs can care for the parts systems with ease. York YT Industrial chiller parts demand sufficient service. The parts reduce the time needed to conduct repairs. Additionally, spare parts lessen downtime for HVAC units. Short-term issues linked to repairs need a fast response. Industrial centers cannot afford to wait out repairs. For every business, temperature control units are far too critical. 
We work alongside commercial companies to identify YT schooling systems for numerous activities. Procuring parts is a simple way to handle cooling systems. Loose parts are beneficial for repairs, both large and small. 
York YT Industrial Chiller Parts for Industrial Service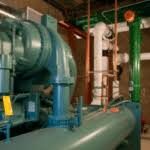 Reach out to Midwest Parts Center to discover how we can assist with quality York parts. We work with end-users to locate components that match the requirements of cooling units. Spare parts enable facilities to jumpstart a downed unit faster. Additionally, spare components reduce the cost of ownership by elongating the life of the system. Ultimately, employing HVAC components for replacement and repair is a cost-friendly choice. 
End-users can select which components are necessary for a cooling system. Spare parts, however, are unique. York has built its components to fit perfectly with established models. 
Successful Cool Air Solution
The YT chillers are among the most efficient of the York models. The model includes exclusive technology. Because efficient performance is a top priority for facilities, YT answers the need for less spending. Furthermore, facilities that hope to achieve the most out of a working system should think about working with Midwest Parts Center throughout the year.
Chiller units are complex and need consistent care. The YT model is developed to run efficiently, and York YT Industrial chiller parts help make the process smoother. Midwest Parts Center has gained the respect of clients in the region and beyond. Clients should reach out to us to ask about our spare parts equipment catalogs. We have access to a myriad of York equipment. 
Looking to explore components for the York YT chiller? Contact us.
Call Now for more information