Search for York Replacement Parts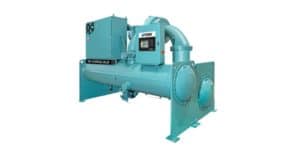 Consider Midwest Parts Center as your choice for York replacement parts. Replacement components are useful in several situations. When your equipment consists of YORK branded HVAC systems, you should keep all of your components streamlined. Systems that need repair or maintenance may slow down productivity and cause other serious issues.
Gaining access to York replacement parts quickly can be beneficial in urgent situations. It is possible to manage HVAC systems with ease when you can procure the right equipment promptly. Midwest Parts Center can help you locate replacement parts for all of the commonly operated York equipment.
HVAC systems are effective and perform their job well. To run properly and make the best use of energy, maintenance is a requirement for systems to run properly. Keeping heating and cooling systems up to date decreases the risk of breakdown. Massive system outages can create havoc in any situation and should be avoided at all costs. Scheduling service with an experienced technician is highly recommended.
York Replacement Parts for Urgent Repairs and Maintenance
Regardless of whether you need York replacement parts for an urgent matter or simply for maintenance, you can rely on Midwest Parts Center as a credible source with a strong reputation. Dealing with an authorized distributor will circumvent issues that may cause a delay in receiving your parts and potential issues with warranties.
York parts are well-tested and also offer warranties. Working with legitimate dealers is the best way to ensure the integrity of any parts ordered. When it comes to your HVAC systems, calling on a reliable source will produce the best results, including optimal performance. Accept no substitutions; choose a name that you can trust. Work with a supplier that has experience.