Handy YORK Preventative Maintenance Kits for Commercial and Industrial Machines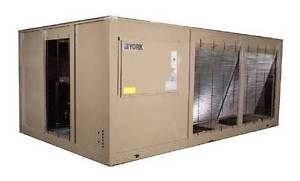 YORK preventative maintenance kits are handy items available when running an HVAC system in a commercial building. Within industrial facilities, preventative maintenance kits are helpful because they can allow a manager to resume operations to slow down productivity.
YORK is a brand that you can trust. The company, which manufactures HVAC equipment has a great reputation. Midwest Parts Center is happy to be an authorized distributor for YORK equipment.
Upon installation of your HVAC unit, you may be thinking more in terms of functionality and performance. In certain cases, facilities managers may be more focused on whether the HVAC equipment is doing its job: Heating or Cooling. If, in fact, the unit is not working properly: putting out cool air or not putting out warm air, there should be cause for concern.
If there is any indication that your system is malfunctioning, you should consult a technician as quickly as possible. A delay in examining HVAC issues can lead to far greater problems than expected. York
Preventative Maintenance Kits for Climate Control
YORK preventative maintenance kits are a great way to stay proactive in managing your climate control equipment in a building. Initially, you may need some help in determining what maintenance kit you will require. An experienced technician can identify what type of HVAC system you are using and what parts would be most compatible.
Compatibility ensures that all components of the unit will integrate seamlessly. YORK designs all of its parts to match its very own systems. Should you venture away from the YORK brand in selecting off-brand components, you may experience ill-fitting parts that impede performance, which is not ideal.
YORK preventative maintenance kits work to do exactly as their name suggests. The kits are available to help you manage climate control issues by updating your machine with select parts. Overall, the idea is to keep your machine running as smoothly as possible.