Buy York commercial Genuine Parts for Chiller Packages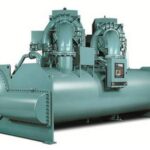 Commercial heating and cooling units are reliable for companies of all sizes. Air-Conditioning is necessary for buildings to maintain comfort. Cooler temperatures are delivered through commercial chillers, which are large heat transfer systems. York commercial Genuine parts are applied to the brand's air-conditioning systems to keep the units running without fail. York commercial Genuine parts for chiller units are worth the cost because the products enhance air units' performance.
HVAC units inside commercial and industrial units undergo heavy use. The stress that is placed on the equipment results in wear. Although some wear is regular, severe breaks will cost the facility money. In fact, chiller units are costly to operate. Furthermore, facility managers and business owners look for cost-effective solutions for cooling. For this reason, York is a famous brand for air-conditioning in commercial buildings. York commercial Genuine parts for chillers contribute to better performance with adequate care.
Caring for a chiller unit requires professional expertise. Chillers are complex and contain a variety of components. Licensed HVAC technicians have the tools necessary to perform repairs and maintenance. aveYork commercial genuine parts may be used for either repair or maintenance as well as urgent service. Commercial end-users prefer the York brand because it has a solid reputation and the products are resilient against wear.
York commercial Genuine Parts Selection for Chiller Equipment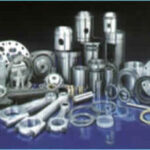 York commercial Genuine parts are soured through Midwest Parts Center, an authorized distributor. The HVAC needs of a commercial building are quite different from those of a residential home, and therefore expertise is required. An experienced service technician assesses performance issues with a proper inspection. Additionally, using preemptive tools, a service specialist provides valuable information to end-users about chiller equipment.
Selection is essential when it comes to choosing the right parts for an HVAC unit. Because York offers many different models, consulting with an expert about York commercial Genuine parts is recommended. Navigating complicated parts is frustrating, so working with a parts expert will save time.
Save Cost with Genuine Parts Replacement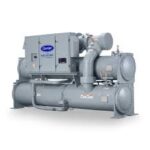 Faulty chiller units are expensive. Furthermore, replacing an entire HVAC package is even more costly for businesses. Part replacement with genuine parts provides an opportunity to get a high level of performance. Additionally, replacing parts offers more significant cost savings than most other options available. Investing in parts selection through Midwest Parts Center helps service experts to stay ahead of issues.
Learn more about how Midwest Parts Center works with commercial and industrial clients to provide parts solutions for complex HVAC units. As product experts in the York brand, service experts are positioned to provide access to a vast catalog of materials, including equipment for service, repair, and maintenance. Find HVAC parts for chillers by York with Midwest Parts Center.
Call Now for more information