York Industrial Applied Parts for Chillers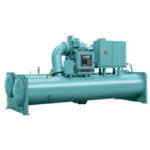 HVAC units consist of necessary parts that sometimes need to be replaced. In commercial and industrial facilities, HVAC systems endure heavy use. Because frequent use contributes to faulty parts, York industrial applied parts are a possible solution. York chillers are used in commercial and industrial buildings to provide cool air. The cool air that a chiller generates is possible because of hundreds of components. When a single part is worn, the performance of a cooling system is at risk. Instead of investing in a new system, a repair is a common approach.
One of the most cost-efficient ways to manage large HVAC units is through preventative maintenance. Early maintenance anticipates issues and addresses them before they become serious. A service technician provides help with parts and service throughout the year for companies with complex HVAC units. Heating, ventilation, and air-conditioning is a critical aspect of fully-operational businesses.
York Industrial Applied Parts for Chiller Units  – Commercial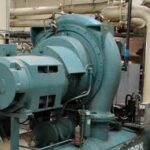 HVAC units are used in commercial facilities. Businesses such as factories, retail malls, schools, and warehouses employ air-conditioning for comfort. The productivity in a facility is related to the level of comfort that the staff has. Furthermore, air-conditioning units contribute to clean air circulation. The issue is that commercial HVAC systems are costly for companies. Because air-conditioning units require a large amount of energy, facilities need York industrial applied parts for chiller maintenance. Because HVAC systems rely on heavy power, the pieces become worn out.
York industrial applied parts for chiller units addressing various needs in commercial buildings. First applied parts may be used to perform regular maintenance. Additionally, urgent service calls demand the need for parts applications. Furthermore, parts are needed to maintain the efficiency of chiller units.
Industrial Chillers and Energy Efficiency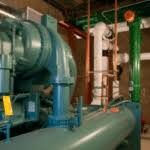 Industrial chillers are large and occupy over 50% of energy expenses in establishments. Because cooling large buildings requires more resources, facilities choose brands like York because of its reputation for being energy efficient. Energy efficiency is not only great for saving money, but it is good for the environment as well.
York industrial applied parts for chiller systems to help companies to drive the cost of operating an HVAC unit down. Additionally, components reduce breakdowns and total system failures. Damaged parts on a chiller, no matter how small, should not be ignored. When repairs are needed, a professional service technician uses York industrial applied parts to restore an HVAC unit. Companies certainly cannot afford to be without air-conditioning for an extended period of time. Of course, there are peak times of the year when cool air is a must in commercial buildings. Additionally, lack of air and incorrect temperatures will lead to damage to facilities.
Commercial and industrial facilities trust HVAC repairs with York industrial applied parts. The parts deliver quality and durability, which is incomparable to other brands. Midwest Parts Center specializes in York's extensive parts catalog including maintenance kits, preventative tools, and York industrial applied parts for a variety of chiller models. Discover how Midwest Parts Center can help meet the demands of commercial and industrial HVAC units with industry-leading products by York.
Call Now for more information