YORK Preventative Maintenance Kits for buildings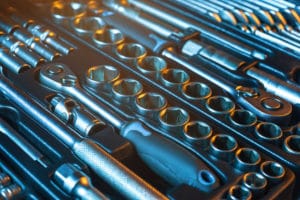 You may not always be able to anticipate when you will experience an issue with your HVAC system. You can, however, keep your system updated with YORK preventative maintenance kits. If you are already running your HVAC on a YORK brand set-up, the preventative maintenance parts will be a great fit.
Your HVAC system is a great investment and maintaining its performance requires the best parts available. When it comes to climate control, you should always look toward companies that deliver quality and selection all of the time.
Regardless of whether your system is running in a business, commercial building, industrial facility, or residential building, YORK preventative maintenance kits will come in handy to manage climate control. Frequent maintenance of your system is always suggested. In fact, doing so reduces the likelihood of major breakdowns or complete system failures.
When your HVAC system is running smoothly, so is your operation. Any interruption in performance may mean higher costs for you. YORK preventative maintenance kits provide a great defense against unexpected issues. We understand the importance of performance and maintaining productivity in your facility.
Compatible YORK Preventative Maintenance Kits
Other maintenance kits may lack the necessary components you need to get the job done. Often, generic kits do not meet the expectations of users. You should always trust your repairs and maintenance to brands you know and trust, such as YORK. YORK maintenance kits have been developed to fit the brand's machines with ease. You do not need to worry about missing components or ill-fitting parts. Your YORK parts will integrate seamlessly into your already existing system.
If you are searching for preventative maintenance kits, contact us at Midwest Parts Center, and we can help you find the right YORK kits for your HVAC system. YORK is widely recognized for its performance, quality, and reliability.