York Genuine Parts
Air conditioning systems deserve authentic and original parts to improve their efficiency and extend their lifespan; therefore,  the midwest parts center supplies the best pieces that will genuinely ensure your air conditioning system is up and running. The York Genuine parts can be implemented as chiller parts; it is a commendable investment for more excellent systems because they are designed to meet the client's demands. They improve the general performance of the air conditioning equipment.
Besides, when the HVAC unit is subjected to a constant workload, it is bound to experience wear and tear. There are times when these hiccups occur, and we are in a difficult financial position; we might face low productivity from the equipment due to the expenses that come with costs connected with these repairs. This position forces most people to seek mediocre solutions bound to offer only temporary remedies; York Genuine parts offer practicality, durability and guarantee the HVAC equipment will be back to its effective and expected state.
Quality product
Additionally, York is a brand that confidently assures industries and commercial establishments that when they use the York Genuine parts, their equipment will be back to its feet in no time. These parts are designed to bring improved performance for the air cooling units; therefore, Midwest Parts provides these products to all clients and customers locally and globally. Please do not be left out when you need York Genuineparts; contact the Midwest Parts Center for these superior quality parts.
Besides, you need a professional, experienced and certified expert who can provide comprehensive but brief information regarding chiller units; they can be relatively sophisticated as they are made up of various distinct parts. Licensed HVAC experts at Midwest Parts Center have the vital tools to perform the necessary maintenance and repairs. Many technicians prefer to apply the York Genuine Parts due to their unbeatable reliable reputation and wear-resistant attributes.
Furthermore, the HVAC system differs in utilization; the unit applied in residential sectors is not the same as the system involved in industrial and commercial premises. You need professional advice on the design of York genuine parts to purchase for every one of these designs. You need relevant information from an expert to ensure you will not buy what is not perfect for your needs. It will indeed be a painful waste of finances, time, and effort when you bring a piece of a unit designed for commercial usage when all you needed was an ideal fit for that residential repair.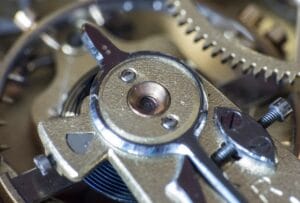 You should allow technicians to professionally inspect your HVAC system even after the repair process to ensure that the part that has been repaired is not malfunctioning, not faulty, and plays the role it was tailored to do. It will undeniably cut your expenses. Getting an expert recommendation on what genuine parts to buy saves your time and energy that you would otherwise channel when blindly looking for these components.
Finally, poor-quality chiller units can be very costly; remember that cheap is expensive. On the other hand, replacing the whole HVAC system is even more expensive. Investing in the perfect Genuine parts from Midwest Parts Center will help you keep track of any issue related to the HVAC units; no need to worry about the condition of your system. we got you covered!
Call Now for more information