Compatible York Genuine Parts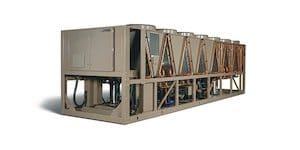 Discover York Genuine Parts with Midwest Parts Center. When it comes to HVAC Parts for your York systems, ensure that every item will have a seamless fit. Moreover, your parts should be backed by the world-renowned quality that the brand delivers. Trust Midwest Parts Center is your top supply source as we specialize in the brand and carry a wide selection of components.
Locating HVAC parts does not have to be a complicated process; however, having a knowledgeable resource can make the task easier. Finding exactly what you need with a well-versed supplier such as Midwest Parts Center can help you avoid delays in troubleshooting, maintenance, or repairs.
York is known for being tried and tested. For this reason, you can feel confident in your machinery and its many components. We fully understand that you rely on your heating and cooling systems throughout the year and that the need for parts may arise at some time. Whether you must conduct maintenance or repairs, knowing that you can get the exact parts from a company you can trust is a relief.
Superior York Genuine Parts
Maintaining the superiority of your systems is easy to do with York. In fact, York Genuine Parts are designed to fit your existing systems perfectly. It would help if you did not have to be concerned with ill-fitting components. Keep your machines streamlined with matching pants for the highest level of performance.
Locating substitute sources for York Genuine Parts will not be effective because the brand is unrivaled in its reputation to produce well-tested products. Moreover, there is no substitution because their very own warranty backs York parts, something you cannot guarantee elsewhere.
Whether you need commercial or residential parts for your systems, Midwest Parts Center is the premier supplier. Consider the broad range of selection of York systems available and trust that we can deliver on your parts requirement for many applications.