Nevada York YLAA Chiller Parts for Commercial Units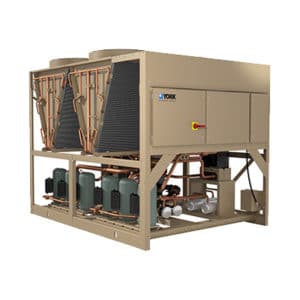 Numerous businesses all over the world depend on HVAC equipment to provide climate control year-round. A major step in maintaining air systems is applying parts. Parts can be used for maintenance, emergency repairs, and seasonal service. Companies searching for Nevada York YLAA chiller parts can count on Midwest Parts Center as a supplier of parts specifically manufactured by York for the brand's HVAC systems. We specialize in York, a company is known for manufacturing quality equipment and parts.
Sourcing HVAC parts locally is helpful because you can acquire the exact parts you need with greater ease. Going through an authorized distributor such as Midwest Parts Center ensures that you will get authentic components backed by manufacturer warranties, Nevada York YLAA chiller parts included. Dealing with an area distributor will reduce wait times on parts. Moreover, the Midwest can provide support to answer your inquiries promptly.
Nevada York YLAA Chiller Parts Solutions
Nevada York YLAA chiller parts help extend the lifecycle of your HVAC equipment. Air systems are a huge investment for companies that depend on them for various applications. Instead of investing in a brand new unit when something goes wrong, a technician can make repairs if necessary. Not all parts will need replacing, and some may need repair. Regardless, knowing that there is a source for components if there is an issue is a relief for managers tasked with keeping all systems go.
Contact Midwest Parts Center to inquire about our selection of York YLAA chiller parts. Utilize us as your knowledge base for information regarding chillers and HVAC systems. We are a resource that commercial and industrial facilities can rely on as suppliers of the world's best HVAC equipment. Trust your HVAC units with the best in the industry.