York Midwest Genuine Parts for Commercial Projects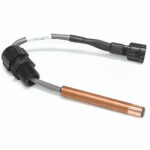 York Midwest Genuine Parts are suitable for both emergencies and standard repairs. Midwest Parts Center offers a wide range of  York Midwest Genuine Parts for commercial applications. We also offer a variety of standard parts that customers need to process orders. Our industrial and commercial customers looking for HVAC components, including compressors, cooling, and air-conditioning components. We also offer the most popular spare parts for York.
Genuine York parts are used in buildings around the world to support commercial cooling systems. Industrial plants and business centers need cool air to provide comfort and conserve materials. Also, industrial plants need cooling equipment to facilitate equipment or hold products. The fact is that faulty air units can lead to lost productivity. If productivity is declining, repairs may be necessary.
Chiller Parts Equipment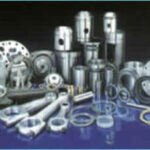 Companies searching for York Midwest Genuine Parts for commercial air systems can complete their search with Midwest Parts Center. Midwest Parts Center is the leading source of HVAC equipment, parts, and services. The more time it takes to obtain parts for repair, the more serious the problems become. Interested parties can purchase York Midwest Genuine Parts equipment through Midwest Parts Center to avoid performance delays.
Chiller units require parts that fit perfectly into their existing components. York Midwest Genuine Parts appliances offer quality and durability, two characteristics that end users prefer. There is no replacement when it comes to York brand chillers. Although similar parts are available on the Internet, only original York parts should be used.
The real concern is that finding spare parts or repairing parts shouldn't take long. Facility managers and business owners don't have as much time to spare, searching for HVAC components. However, Midwest Parts Center can shorten the time to find parts by offering a wide selection. Our parts experts can select parts without haggling. Also, our service specialists work with end-users to find a confusing part nomenclature. Moreover, part sourcing through our chain allows end-users to get started efficiently.
Spare Parts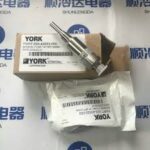 Commercial and industrial chiller systems need to be monitored frequently. Defective systems can hurt buildings that depend on machines. Maintaining the performance of a cooling system is related to the maintenance of parts. York Midwest Genuine Parts also offers an excellent solution for continuous maintenance.
Clients interested in parts for York cooling systems should contact Midwest Parts Center. The problem is that parts procurement should be a seamless process. As York Midwest Genuine Parts are so important to an air system's operation, the right parts models are required. If in doubt, contact a parts specialist with knowledge of York and commercial HVAC. Midwest Parts Center faces some of the most challenging challenges in heating, cooling, and ventilation. As an expert for the York brand, our end users consider us a valuable resource for standard needs and emergencies.
Realize our wide range of genuine York parts. Contact us.
Call Now for more information