Best York Midwest Genuine Parts Supplier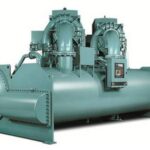 Find the best York Midwest genuine parts at Midwest Parts Center. Your HVAC unit needs parts that provide a perfect fit and the highest level of performance. Additionally, we realize that your HVAC components must be backed by word-class quality from York, a brand that doesn't fail to deliver. Depend on Midwest Parts Center as your leading parts supplier because we focus on York. We are experts in HVAC, and we know the brand. Shop a wide selection of components from a reputable company with time in the field. 
Searching for HVAC components, including York Midwest genuine parts, does not have to be an involved process. However, you will save time and money when you have a knowledgeable resource for information during your search. We can do the job of sourcing equipment headache-free. Locating the exact items, you need with a subject matter expert like Midwest Parts Center will eliminate delays in troubleshooting the most challenging issues. Furthermore, with access to parts through our company, you can begin repairs and maintenance without hesitation.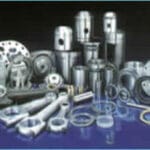 Tried and tested, York, is a brand worth sourcing. Our clients are confident in the manufacturer and our ability to provide a selection from a vast assortment of equipment catalogs. We understand that your HVAC systems play an integral role in your operation. Furthermore, we realize that parts needs may happen at any time during the year.
Regardless of whether you need parts for an emergency or standard repairs, you can trust that Midwest Parts Center can deliver. We can acquire the most relevant availability so that you can plan for your jobs as needed. We supply a series of standard elements that end-users and service technicians must complete, such as air components for air systems, chiller parts, and VRF unit components. Moreover, we supply the brand's maintenance kits and spare parts for service. 
Commercial chillers are reliable but, of course, need to be inspected often. Broken units can hurt facilities that constantly run the systems throughout the year, day in and day out. As a result, parts access is a critical step in keeping all systems "go." 
Excellent York Midwest Genuine Parts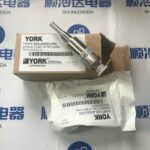 Maintaining the integrity of your HVAC units is easy with the York branded elements and York Midwest genuine parts. There is little worry about dealing with poor fitting components as the company has perfected the art of seamless integration. When it comes to York, there really are no substitutes, like or equal products. York HVAC units are designed to accept York parts. What end-users can expect, however, are parts that are backed by the brand's respected warranty. 
Are you looking for HVAC parts for your York branded chiller? Stop searching and choose a company that you can trust, Midwest Parts Center. Do not delay much-needed repairs due to extended delivery times. Get the questions that you need to be answered and the products that you demand delivered. 
Contact us to inquire about York Midwest Genuine Parts.
Call Now for more information