York Commercial VSD Coolant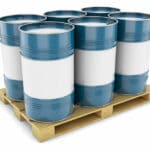 If you need York Commercial VSD Coolant for your Variable Speed Driver chiller, Midwest Parts Center can fill your requirement. The coolant is used to facilitate better performance and efficiency. The replacement part can be used along with other York accessories to keep your York VSD chiller in operation for a longer time. Consider Midwest Parts Center as your source for all things relating to the York brand.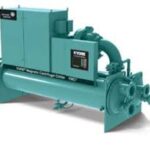 Chiller efficiency is important to end-users because it helps them save both money and energy. Facilities depend on chillers to carry out many operations, so reducing waste and controlling costs is key in maintaining an operation. York coolant eases the processes involved in producing cold air in chillers. The air is used to provide comfort and temperature control for products and machinery. Achieving the best results for your chiller means that replacement components such as the York Commercial VSD coolant are a must for upkeep.
Maintenance is a common part of managing a chiller in an industrial setting. Although the equipment is durable, it does function under tough conditions. Extended use and heavy wear can cause parts to break or fluids to exhaust rather quickly. Service technicians can monitor the parts on a unit and any liquids to ensure that they are at the proper levels.
York Commercial VSD Coolant Maintenance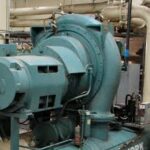 A technician may use coolant as a part of a regular maintenance schedule. Chillers demand scheduled care so that they can continue to run and meet the requirements of various applications. Service technicians can address issues with a chiller with the right tools. Moreover, technicians can manage system updates, parts replacement, and repair on both the internal and external components of a unit. Filling York Commercial VSD coolant is a common activity that must be done to protect the chiller from damage and keep it running smoothly.
Contact us to inquire about our York parts and coolant components.
Call Now for more information