Find YORK Chiller Parts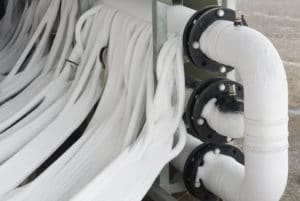 Consider Midwest Parts Center as your first choice in YORK chiller parts. We are an authorized distributor of the YORK Brand. As a result, we can provide you with a high level of expertise and a broad selection of reputable products. Because of our experience, we know how important a functioning chiller is to your ongoing operation. We are here to help you navigate the intricate nature of chiller components by YORK.
It does not matter if your chiller is used for an industrial project, commercial facility, or temporary worksite; we can help you find YORK chiller parts that match your existing system. If you are operating a YORK chiller, contact Midwest Parts Center without delay.
Because chillers are complicated, it is best to consult a professional with experience. You can normally expect your chiller to run smoothly, but frequent use may lead to daily wear. Regular maintenance can lessen the impact of breakdowns, but certain situations are simply unavoidable.
Should your chiller need repair, you can trust that parts will not be an issue. We can help you get your repairs started promptly due to our relationship with YORK chiller parts. It does not matter if you need the parts for an urgent repair or standard maintenance; Midwest Parts Center is here to assist.
YORK Chiller Parts Recommendations
Avoid the headaches associated with identifying YORK chiller parts. Even a quick search on the web might not yield the exact results that you need. You really need a good understanding of what the issue with your system is to determine what parts you actually need. Such an observation will require an experienced technician. If your chiller is malfunctioning, contact a service technician right away.
Any delay in starting repairs due to parts will inevitably slow down your operation and place a dent into your bottom line. When in doubt, contact Midwest Parts Center.