Dependable York Chiller Parts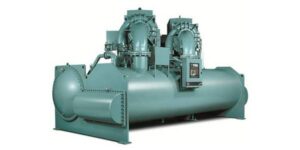 Chillers are used across both commercial and industrial sectors. Although chillers are reliable, they do require upkeep, which may call for York chiller parts. Scheduled service is helpful because regardless of how chillers are employed, it can help to lengthen their life cycle and save on potential performance issues that may occur if left unattended.
York chiller parts are designed specifically for machines manufactured by York. However, parts needs may vary depending on the application of the equipment. Midwest Parts Center has access to a full catalog of products by the world-recognized brand. Parts access is quite critical because chillers are so large and complex and certainly require a great deal of care to ensure the best performance.
Maintaining efficiency is another reason why York chiller parts are often necessary. Chillers themselves are highly efficient and do their job well, which means that they are dependable and, in many cases, will promote savings for your business. When there is a performance issue with a unit, energy may be wasted faster, impacting an operation.
Valuable Source for YORK Refrigerator Components
If you have been tasked with managing climate control and procuring parts for your facility, contact an expert at Midwest Parts Center. We are very well-versed in the York brand and have experience dealing with commercial and industrial HVAC equipment. We can offer quality and selection, which is backed by York's reputation for excellence. You can navigate the vast assortment of products available through the York catalog and categories, and if you have questions, we can help. Trying to figure out the required parts' nomenclature can be complicated if you are not familiar with the equipment.
Consulting a technician is helpful and also recommended. By dealing with an authorized supplier, you avoid potential issues that may affect warranties, shipping times, and cost factors. Moreover, you will save time when things are critical, and situations must be addressed quickly. Contact Midwest Parts Center to learn more about chiller parts by York.