Find Commercial York Replacement Parts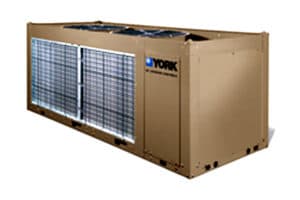 Make the search for York replacement parts smoother with help from an experienced supplier, Midwest Parts Center. Finding the parts that you require for your systems can sometimes be confusing but, consulting with a specialist will make the experience less difficult. You can spend less time searching and more time focusing on other aspects of your business while being assured that your heating and cooling needs will be met.
Quick solutions are necessary when you are under tight time constraints as in the case of emergency repairs. As a facilities manager in charge of climate control, you may constantly be on the lookout for the best value that you can offer your organization. Finding great deals is good however, ensure that you are dealing with authorized distributors when searching for York replacement parts. There are many generic parts resellers out there so it can be difficult to determine which companies are legitimately capable of delivering exact matches.
York is a well-known brand in HVAC and it is widely recognized for its quality equipment. Midwest Parts Center is not only an expert in York machines but an authorized distributor. We know York and we know York replacement parts. Contact us for help with your parts requirements.
York Replacement Parts Supplies
When a heating, cooling or air system goes down, it can lead to serious problems for a commercial establishment or industrial facility. The goal of course is always to get your systems up and running so that there is little downtime. Loss of productivity means loss of revenue and we understand how important it is to get parts in a timely manner. With access to York's catalogs of equipment, you can be certain that we can get the components you require in the event that your system needs repair.
Access to parts is also important because standard maintenance procedures may call for them from time to time. Maintenance is a good way to keep your system running properly with fewer interruptions. Moreover, having your equipment serviced regularly will extend its life so that you do not necessarily have to invest in brand new units. You should expect to get lengthy and reliable performance from your heating and cooling equipment.