Midwest York YLAA Chiller Parts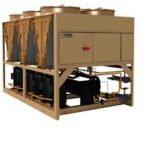 Midwest Parts Center is the top supplier for Midwest York YLAA chiller parts. The York brand is our specialty. We provide equipment and parts by the world-recognized brand for commercial and industrial facilities. If you have been searching for parts for your existing YLAA chiller, look no further than Midwest Parts Center.
The ease of managing climate control systems is now better than ever with access to a wide selection of quality parts, including Midwest York YLAA chiller parts. The YLAA chiller is a popular choice for commercial end-users looking for an efficient cooling system. Chillers fill a variety of needs that range from cooling spaces to cooling equipment and products. The units are sturdy but require upkeep to ensure the best outcome.
Midwest York YLAA Chiller Parts and Energy Use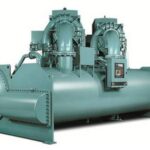 Chillers use a large amount of energy to conduct important cooling processes. Broken chillers use even more energy. Chillers must be inspected if they show any signs of wear or poor performance. A service technician can certainly investigate any concerns with the proper tools. If a repair or parts replacement is needed, Midwest York YLAA chiller parts will come in handy. Replacement parts can help return a unit to full service while also promoting better energy usage. Every facility is unique; however, every facility requires expert chiller service.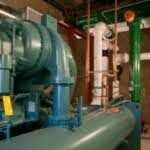 Chiller parts enable facility managers and business owners to have a better handle on operational costs. A repair is an economical option compared to a unit replacement. The part replacement may also be a cost-effective alternative for extending a climate control system's life cycle versus installing a new unit.
Companies must consider the costs and benefits of adequate air systems to help keep operations running smoothly. Midwest Parts Center will certainly help to manage chillers easier for both business owners and facility managers. Consider Midwest Parts Center as the premier choice for commercial chiller parts.
Call Now for more information