Best Source for Las Vegas York Replacement Parts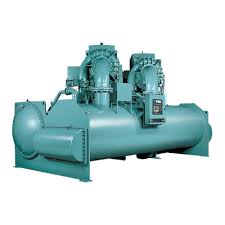 Sourcing Las Vegas York replacement parts is easier with a local provider. Replacement parts have numerous applications in the upkeep of your air systems. Repairs and urgent scenarios are also situations in which parts replacement is often necessary. When an air system is not working properly, replacing the parts can be an efficient way to get your system back online. Should a piece of equipment go down completely due to a broken component, access to parts will need to be quick to restore service. Midwest Parts Center understands the various needs of commercial establishments and can offer quality parts by York.
Air systems placed in commercial buildings require constant upkeep. An HVAC expert with field experience should conduct system monitoring. Air systems are highly complex. Each system's builds vary by manufacturer, so finding a Las Vegas York replacement parts supplier and service provider is suggested if you are currently running a York machine.
Reputable Las Vegas York Replacement Parts
York is a brand with a solid reputation and a long history of delivering quality equipment and parts; your service provider's care should match this reputation, exceeding your expectations. Commercial air systems are far too critical for establishments to be left to chance. Trust the care of your equipment and parts need by a reputable supplier.
Midwest Parts Center is a reliable supplier with a strong reputation. We are an authorized supplier of the York brand and have access to the manufacturer's extensive catalog of parts and equipment for commercial and industrial needs. Among the components that you may need in your search for Las Vegas York replacement parts are items such as hoses, fittings, filters, fluids, valves, and more. Depending on your system's make and model, you may have other particular parts needs in terms of replacement. Contact us to find out how we can help fill your parts requirements with greater ease.