The performance and efficiency of this air-cooled York YVAA chiller are well-known. It would help if you had the original York yvaa chiller part keeping it working as they play an essential role in commercial air system maintenance. The YVAA chiller provides facilities with adequate cooling and lower energy costs.
Because of this, a wide range of businesses relies on York systems regularly. A vast and complicated climate system depends on York, which is why it's essential to rely on a trustworthy source like us.
Importance of York Yvaa Chiller parts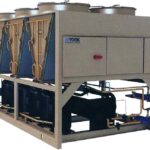 Because of developments in technology, air-cooled chillers are no longer considered a compromise between performance and efficiency. High-performance design and low total cost are the hallmarks of the new YVAA model. There are air-cooled versions from York that may be found in the following categories:
Superiority in terms of both performance and efficiency
Intelligent controls and variable-speed heat exchangers make the system more effective than ever before. The value of York YVAA chiller parts goes far beyond the value of the individual components.
Cut your consumption and save money.
York YVAA chiller parts are Johnson Controls' most energy-efficient air-cooled chillers. The design will reduce installation costs, and building capacity will be increased due to the reduced size and weight of the package.
Repair and maintenance are easier to perform.
Since the YVAA chillers are easy to service, they guarantee long-term performance. YVAA's 40% real-world efficiency advantage over competitors is a game-changer in decreasing energy use.
Achieve a greener future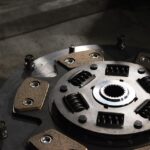 YVAA lessens both the immediate and the long-term consequences on the environment. This model uses an ozone-depleting refrigerant. Design considerations help keep refrigerant use to a minimum in the system.
Most of the world's greenhouse gas emissions come from carbon dioxide emissions from electric power facilities. HVAC systems in business buildings consume the most significant amount of electricity. Reduce emissions of greenhouse gases while also keeping the planet cool with York YVAA chiller parts.
An Operation With No Noise
YVAA's variable speed technology allows for unprecedented low sound levels in off-peak design situations.
Effective track Record
Air-cooled screw chillers from York have been used for decades in over a hundred countries, and the YVAA design builds on that history. It is possible to customize YVAA to match your individual needs.
Customization is simple.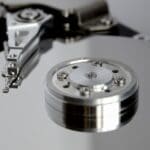 To meet your specific requirements for capacity, efficiency, sound, and footprint, YVAA can be tailored to suit your demands. We provide a wide range of condenser fans, sound kits, and other choices that can tailor to your size requirements.
York's products are reliable and trustworthy for all industrial and commercial applications, focusing on energy efficiency and performance. About York YVAA chiller repairs or replacements, we are here to alleviate your worries by supplying only the best quality parts. We recommend that you check out the chiller parts offered by
As a result, YVAA is an ideal option for locations that need to be as quiet as possible. The chiller's quiet night smart controls, aerodynamic fans, and acoustic sound enclosures enable it to meet the most stringent noise level standards.
Call Now for more information