Industrial Needlepoint Bipolar Ionization Process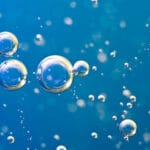 A method that is used to purify the air in buildings is known as Industrial needlepoint bipolar ionization. Although the practice has gained some traction recently, the technology is anything but new. HVAC experts have installed the device on ventilation systems in decades past. However, there has been a renewed interest in technology since the global pandemic known as COVID-19 is caused by the coronavirus. As the pressure on businesses to remain shuttered decreases, companies are looking for cleaner air solutions to control viral spread. 
Hospitals, industrial plants, and corporate buildings typically consider clean air as part of their practice in maintaining air standards. Industrial Needlepoint bipolar ionization, however, kills viruses and other microorganisms as air travels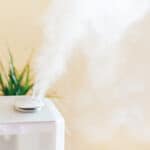 throughout a facility. The process used to target several pollutants is rather complicated, although the device used to create the reaction is quite unassuming. 
Industrial Needlepoint bipolar ionization works to remove a hydrogen bond from an atom through the use of ions. The ions are then activated to kill particulate matter while rendering the former compounds inactive. Bipolar ionization remains attached to the air as it travels through a ventilation system. The technology provides a high kill rate for microorganisms and is also used to control airflow from the outside to the inside, fuel odors, and energy exchange. Ultimately, science offers a wide range of applicable benefits in several settings, including disease control. 
Industrial Needlepoint Bipolar Ionization and Forced Air Systems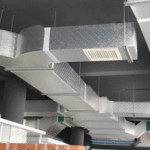 Your service technician can install Industrial needlepoint bipolar ionization into existing HVAC units. The device is affixed to the air handler parts where it can begin doing its job. The cost of installation is budget-friendly for most companies. Investing in the device is worth it for facilities looking for a multi-faceted solution that also provides greater cost savings. 
Although there is guidance in place to assist companies with providing a germ-free environment, business managers still face challenges with getting employees to adhere to all of the standards set forth. Additionally, the recommendations on how to prevent the spread of illness are constantly changing. The benefit of bipolar ionization is that it continues to work as air is pushed through ventilation systems. End-users can expect ongoing performance with positive long-term effects. 
Many businesses are more susceptible to viral outbreaks than they might expect. However, preventing the spread of illness is an evolution that demands a well-thought-out approach with some flexibility for changes. Now that people are emerging from their safer home spaces, returning to their daily activities, and interacting more, facilities are tasked with ensuring the safest possible areas to conduct business, enjoy recreation, shop, and more.
Are you looking for newer clean air solutions? Contact us to find out how we can help!
Call Now for more information