Quality York Genuine Parts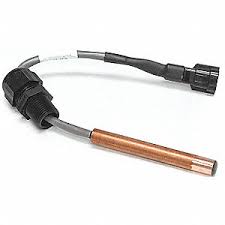 Midwest Parts Center can help you manage the complexities of caring for HVAC systems with York genuine parts. Save time and deal with an authorized distributor and expert in the world-famous HVAC brand. As a trusted resource, our clients rely on Midwest Parts Center to navigate the the challenges faced with searching for HVAC components. Rely on us to help you procure quality parts by York.
Searching for York genuine parts online does not have to be a complicated task. Understand that in sourcing authentic parts, it is necessary to work with a reliable distributor. Always look for the York branded logo when shopping around for HVAC components. York components are designed to suit York HVAC systems and therefore should not be substituted. You will achieve the best fit and seamless integration by choosing York parts for your existing units.
Commercial and industrial clients trust Midwest Parts Center to supply York genuine parts for a number of applications. Replacement parts are critical to the long-term operation of HVAC systems. Facility managers and end-users can get more out of their climate control units with adequate care. Care involved replacing components that end up being worn out. Parts may be needed for regular maintenance as well as urgent service.
York Genuine Parts Access
Access to parts through Midwest Parts Center eases the care of commercial and industrial air systems. We have access to a vast selection of components through York's catalogs. We can help you navigate complex part numbers and system configurations to find an exact match. Through a wide distribution network, our clients have access to a great selection of components from the industry leader.
Midwest Parts Center covers a vast area and can support the parts and equipment needs of organizations both large and small. Trust us to supply quality components when you need them the most. Contact us to learn how we can help with your requirements for York equipment.