YORK VSD COOLANT: The correct operation of HVAC systems necessitates routine maintenance. Coolant is one of the many parts required to keep a system running well. As an anti-corrosive, coolant is used to protect the parts of a system. Also, it is used to mark a temperature control system running smoothly by preventing buildup. A York Variable Speed Driver chiller cannot function without York VSD Coolant.
In terms of energy efficiency, York's VSD chiller takes the cake. A 30% reduction in energy costs has been estimated for the system. There are numerous uses for chillers, which are cooling devices found in various sectors. Equipment must therefore be dependable at all times. Extended amounts of time are required to run the machines.
The Component of York VSD coolant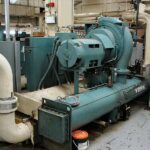 Changing York VSD Coolant may be necessary to increase the chiller's performance. We may supply this part with your equipment's nomenclature. If you feel that your system needs coolant, it is best not to try and fix it yourself. Should contact a technician instead.
Chillers, which are pretty complicated, are taught to HVAC workers. A professional can provide valuable input to help you determine which parts are required to fix or service your equipment. The essential components are engineered to fit with YORK equipment even if cooling systems are complicated. As a result, a reliable and fast method is created. Your chiller will work better if you use YORK VSD Coolant.
Maintenance for York VSD Coolant
When it comes to chiller maintenance, there are no shortcuts; instead, you should only rely on the experts. The employment of chillers in a facility raises several energy-related issues. Chiller performance is enhanced by York VSD Coolant, designed to last for a lengthy period.
The VSD Chiller type is attractive because of its savings during periods of high usage. When a York VSD chiller is in service for a lengthy period, the system's efficiency increases. The best way to avoid performance problems and preserve energy is to use York VSD Coolant in a chiller's maintenance plan.
Maximum Energy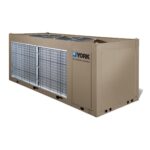 Maintaining chillers ensures that systems are utilizing the maximum amount of energy possible. Because of their complexity, cooling systems necessitate the services of a trained technician. Technicians must have access to an extensive range of parts, including consumables, to fix a chiller.
High performance
To achieve the projected level of performance, a chiller must be protected from harm by every component. Contact us to find out how to assist you with cooling system maintenance parts.
Heating and cooling systems use York VSD coolers. Vapor compression and vapor absorption are the two fundamental mechanisms used by the apparatus. The unit uses the heat extraction technique to maintain a consistent cooling effect.
Great Result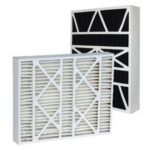 In addition, extraction is a complicated process that requires several phases. For heat transmission to occur, the coolant is a critical component that also converts the vapors and liquids. York VSD coolant for chillers is an excellent incentive for chillers because of the high energy consumption businesses have encountered.
Unless York VSD coolant is used, chillers will not meet the demands of commercial and industrial facilities for a clean and sanitary atmosphere. If you need York VSD coolant, please contact us; we're the best!
Call Now for more information