York YVAA Commercial Chiller Parts Options for Retrofits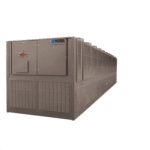 There is no question that chillers are intricate pieces of equipment. York YVAA Commercial chiller parts options are necessary to retain the performance of a chiller. Chillers undergo heavy demands in harsh environments, such as industrial plants and commercial buildings. Frequent use sometimes leads to a decline in performance, and as a result, York YVAA Commercial chiller parts are needed. Midwest Parts Center is a top supplier of York HVAC equipment for commercial and industrial operations. Clients find that sourcing equipment from reputable suppliers helps to streamline maintenance and repair tasks. 
York YVAA Commercial chiller parts options are ideal for service as well as maintenance activities. Irrespective of how chillers are maintained, York YVAA Commercial chiller parts are simply a necessary part of the upkeep.  Parts reduce the time for repairs and decrease time offline for chillers. Reduced turnaround situations on repairs are vital throughout crises and high-traffic seasons.  Commercial centers cannot afford to delay repairs because air systems are crucial for productivity.
Midwest Center can help commercial centers locate York YVAA Commercial chiller parts for a wide range of applications. Obtaining components is effective in managing cooling equipment. The parts are useful in both minor and major repair situations. 
Maintenance with York Chiller Spare Parts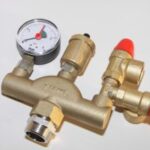 Contact us to find out how we can deliver York chiller parts to satisfy your HVAC requirements. Commercial centers can reestablish service quickly with better access to components. The fact of the matter is that chiller parts can return a device to service quickly. Furthermore, spare parts cut down on the cost of operating a unit by extending its life cycle. Employing parts for replacement or repair is an economical step in the right direction for facilities. 
Commercial facilities use HVAC parts for maintenance and emergency service. Having access to parts limits off-line time. Furthermore, installing parts during the repair will return a faulty system to service. Service technicians can work with end-users to determine the best way to incorporate parts into current packages. Industrial plants may rely on the benefits of a chiller for production areas. Because chillers play a major role in providing comfort or maintaining materials, great performance is a must!
End-users in facilities can manage the performance of chillers by scheduling regular maintenance. Additionally, end-users should monitor chillers for potential issues.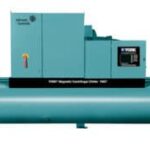 The equipment comprises the exclusive Variable Speed Driver Technology, an innovation by York. The technology is effective because it contributes to efficient performance. Efficiency is often a top priority for facilities that must be conscious of energy spending. Furthermore, companies hope to gain years of use of commercial cooling systems, which are ultimately a large investment. In working with a Midwest Parts Center company, sourcing spare parts make upkeep so much easier for technicians, facility managers, and building owners. 
Interested in exploring our range of options for York chillers, spare parts, and more? Contact us to ask about York chiller components for repair and replacement.
Call Now for more information