Choosing the Right Industrial York YT Chiller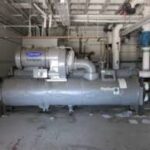 Industrial York YT chiller components are essential for a reliable commercial heating and cooling system. All HVAC systems definitely can use the incorporation of an all-york part. A more practical approach would easily incorporate these gadgets into York machines.
Also, York chiller parts can be customized to fit any brand of chiller, and because the components are tested adequately, you can rest assured that your system will function flawlessly with them and meet all your needs.
Choosing the Right Industrial York YT Chiller
A York chiller part is a beautiful alternative if you want to extend the life of your equipment by purchasing new parts. For businesses with several units, replacement components are a cost-effective way to maintain their systems.
Optimum Maximization
YT chiller will maximize an industrial's heating and air conditioning systems' performance. Replacement components for maintenance, repairs, and other servicing needs will help your York Chiller YT Parts run more smoothly in the long run.
To address the cooling needs of commercial and industrial facilities throughout the year, the usage of York Chiller YT will be the best choice. Chillers, as well as the components that make them up, are unquestionably complicated. Even if you can solve problems with a chiller, generic parts are merely a Band-Aid solution.
Industrial YORK YT chiller has features that differ according to the system. Some repairs are required immediately, while others are not. Do not hesitate to place a call to a professional when you suspect a problem needs fixing.
Tailored and Seamless Integration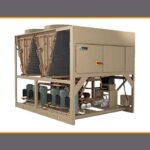 Industrial YORK YT Chiller Parts are of the highest quality. The parts of the YORK YT chiller for industrial and commercial use are comparable to those found in other chillers. It makes choosing elements that match the unit appropriate for seamless part integration.
If you buy generic parts, you'll never know if they'll suit your HVAC. As a result, if the components don't perform well together, effort and money have been lost. If you're not sure if a company sells genuine York chiller parts, don't buy from them. Should look for only YORK-branded components and features.
In-Depth Temperature Control in York
Industrial York YT chillers are the best in the Midwest. Since must replace parts for temperature control systems regularly, maintaining them is difficult. The availability of spare parts is crucial when working with machinery in a commercial or industrial building that will occasionally be in optimal operation.
Commercial cooling systems require purchasing chiller parts to manage your chiller units effectively. Can produce these chiller parts to fit existing chiller units, no matter how big or little they are. We choose the chiller parts you need from a wide variety.
Buying Right Parts for Industrial Use
Navigating the YORK catalog can be challenging for a newbie. Ensure you know the part numbers of the equipment and the parts you need us to assist with. You'll save time and money if you order the correct part the first time.
Obtaining high-quality Chiller parts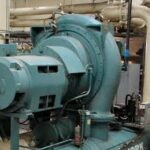 It's best to buy genuine York YT parts rather than knockoffs while shopping for York YT parts. You can always count on high-quality equipment and meticulous attention to detail. You may rely on features for air systems, chillers, condensers, and maintenance kits for commercial and industrial systems.
We're an excellent choice if you're looking for York parts because we offer the best cost, service, and selection. You can find all of the York YT parts you need here. Your Industrial York YT chiller may rely on us for a wide range of solutions, high-quality equipment, and reliable service.
Don't hesitate to contact us with any queries concerning the York YT chiller parts. We are the number one distributor with the best track record.
Call Now for more information