Searching YORK VSD Coolant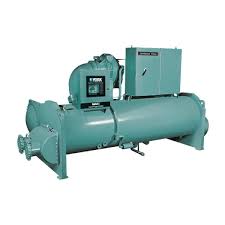 The search for chiller parts can get very complicated, which is of little surprise. Chillers are complicated machines, which is why you should contact us if you are looking for items such as YORK VSD Coolant. At Midwest Parts Center, we specialize in YORK. Because you absolutely need the right parts for your system, relying on an experienced service provider is the best way to go.
The team at Midwest Parts Center knows YORK. We are a knowledgeable source that deals with many different YORK systems and components.
YORK is recognized for delivering great quality and high performance; YORK VSD Coolant is no exception. The component is highly sought-after for the numerous chillers used throughout multiple industries all across the world. Whether you are maintaining a chiller in an industrial plant or commercial facility, contact the Midwest Parts Center for all of your cooling needs.
We can help you ease the frustrations involved with searching for HVAC parts. You might not know exactly where to begin searching through numerous suppliers and scanning across multiple pages on the Internet. No two equipment suppliers are the same, nor is working with all providers hassle-free.
Authorized YORK VSD Coolant Supplier
When you are in the YORK VSD Coolant market, you most likely do not wish to wait an extended period of time for your parts. Dealing with overseas suppliers can be difficult because of long lead times, shipping, and delivery issues. You may not necessarily have a clear idea of who is actually an authorized reseller of YORK equipment.
When it doubt, only consult with reputable companies that show demonstrated performance. In the long-term, dealing with authorized distributors is the best way to ensure that you will receive exactly what you ordered.
Contact Midwest Parts Center for your coolant needs for quality, service, and selection.